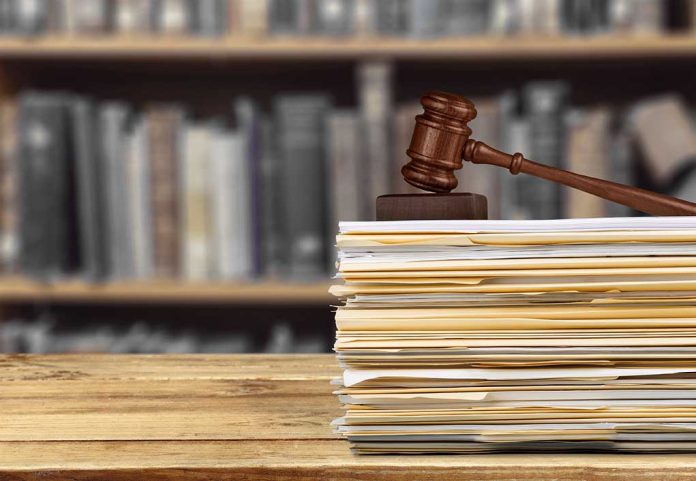 (RepublicanReport.org) – The recent discovery of classified documents at former Vice President Mike Pence's Indiana residence has added fuel to the fire surrounding his former boss and President Joe Biden, as both have reportedly mishandled classified information. The revelations led to a CNN correspondent declaring Biden and others could possibly receive amnesty.
Nevermind holding politicians accountable: let's let them do whatever they want instead, right? https://t.co/HLG9SggWTI

— Daily Caller (@DailyCaller) January 25, 2023
Jamie Gangel, the special reporter for CNN, was speaking to Pamela Brown, a guest host, saying that the recent discovery of classified material at Pence's residence could actually be a blessing for Trump and Biden, but for different reasons. Gangel explained that the president's situation has been a massive public relations disaster that just keeps coming. The correspondent noted that the discovery at the former vice president's home indicates there is a "problem with the system," claiming Pence was possibly unaware of the classified material.
Pence also repeatedly claimed he didn't have any documents in his possession. However, the former VP requested his lawyers search his home out of caution due to the revelations that Trump and Biden mishandled classified material. On January 18, he reported to the National Archives that the search did indeed turn up sensitive documents
Gangel mentioned the recent discovery could also help the former president from a legal standpoint. The CNN reporter detailed that despite his situation being "completely different" due to his "intent, obstruction, the number of documents that were taken," the revelation of Pence having similar material shows there is a "widespread issue" regarding classified intel, according to the Daily Caller.
The correspondent said the National Archives will likely come out and ask former presidents, vice presidents, and other top officials to double-check and make sure they don't have any sensitive information in their possession by mistake. Gangel then mentioned there may even be some form of amnesty provided and that it proves there's an issue that needs fixing.
Both Trump and Biden are currently under investigation for the documents found in their possession.
Copyright 2023, RepublicanReport.org