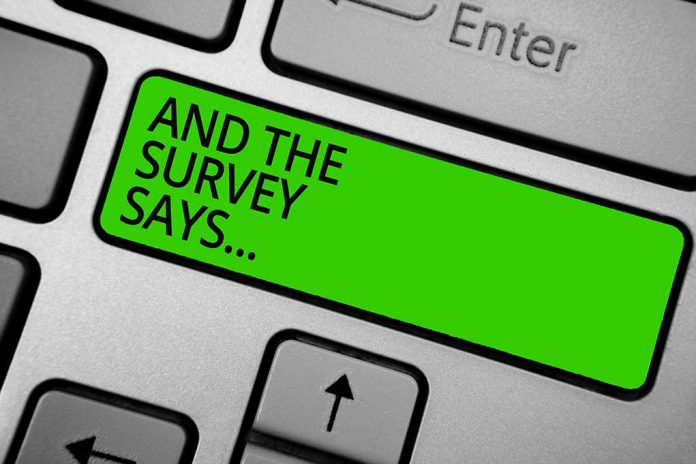 (RepublicanReport.org) – The Republican primary is gearing up to be interesting, to say the least. While there are only three declared candidates so far, former President Donald Trump, former South Carolina Governor Nikki Haley, and entrepreneur Vivek Ramaswamy, many expect several more to jump in the race as the 2024 election gets closer. One prominent figure among the GOP, Florida Governor Ron DeSantis, remains Trump's top contender, and CNN recently released its poll that has DeSantis ahead of the former president.
While Florida Gov. Ron DeSantis has not declared a 2024 presidential bid, he's leading former President Donald Trump 39% to 37% among registered Republican and Republican-leaning independent voters, according to a new poll. https://t.co/4Y1YtYcnoq

— NEWSMAX (@NEWSMAX) March 15, 2023
The CNN poll, which the network conducted between March 8-12, surveyed 1,045 respondents. DeSantis edged out Trump by two points, 39% to 37% among registered voters. However, when it comes to Republicans, the former president remains ahead of the competition, even DeSantis. Trump received support from 40% of Republicans and independents that lean Republican, while the Florida governor only received 36%.
The former president also managed to edge out the competition among Republicans and right-leaning Independents without a college degree, garnishing 43%. But DeSantis wasn't far behind with 38%. The story was different among Republicans and conservative-minded Independents with a college education, though, as DeSantis beat Trump to take the top spot with 41%. Meanwhile, the former president only received 23%.
Trump also saw significantly more support among people of color than other potential and declared presidential hopefuls. The former president saw more than half of the demographic support him with 56%. The next closest contender is unsurprisingly DeSantis, but even he only received 27%.
The Florida governor did come out on top in terms of enthusiasm, though, with 47% claiming they'd be happy to see DeSantis carry the GOP's nomination. However, he just barely edged out Trump, who saw 46% say the same about him.
While DeSantis hasn't given any indication he plans to run for president, many speculate that he will enter the race at some point. The Florida governor's recent trip to Iowa, a strong MAGA state, could be a sign that he's closer to declaring his candidacy as well.
Copyright 2023, RepublicanReport.org