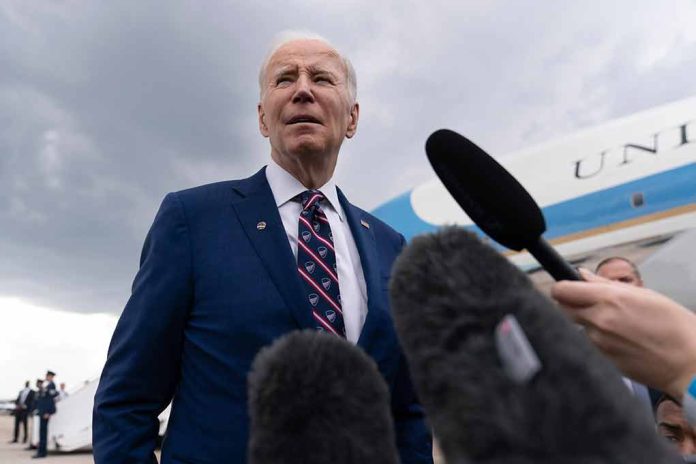 (RepublicanReport.org) – On August 8, Hawaii's Lt. Gov. Sylvia Luke (D) issued an emergency proclamation related to the wildfires ravaging Maui County in her capacity as acting governor. For some unknown reason, President Joe Biden didn't approve a national disaster declaration for two days. Adding insult to injury, he didn't bother visiting the embattled island until August 21. The president gave a couple of brief speeches during his stay on Maui and, on cue, CNN heaped praises on the media spectacle.
CNN anchor and Chief Climate Correspondent Bill Weir took to the airwaves the following day to sing an ode of praise regarding the president's Hawaii visit and remarks. He told viewers Biden said all the "right things" in several portions of his speeches.
In an odd maneuver, Weir conceded that Biden spent "five days… being mostly silent" on the Hawaiian wildfires. Yet, he claimed the president served as the nation's "empathizer-in-chief" when he finally took a microphone in Maui and addressed local citizens' concerns.
CNN's @BillWeirCNN praises Biden's Hawaii visit: "He said the right things … He serve[d] as empathizer-in-chief" pic.twitter.com/UOLoQAVBSO

— Tom Elliott (@tomselliott) August 22, 2023
Meanwhile, other media outlets, like The Daily Wire, assumed a completely different stance on Biden's remarks. The news organization pointed to another Biden failure to tell the truth when attempting to empathize with the wildfire's victims.
Biden recounted having a fire at his home 15 years ago during his 2:25 p.m. speech at Lahaina Civic Center. The president told journalists and locals that he almost lost his "cat," "wife," and his "1967 Corvette" in the blaze.
There's just one teeny tiny problem with that story. The Associated Press reported at the time that the 2004 blaze only amounted to "a small fire… contained to the [house's] kitchen."
Equally disturbing, a quick review of the White House transcript of Biden's 12:47 p.m. speech at Lahaina Banyan Tree Park showed the administration's apparent indifference to Hawaii. Whoever updates the website misspelled the name of Sen. Brian Schatz (D-HI), initially listing it as "Schantz." Likewise, the document referred to Maui Mayor Rick "Bassen," later correcting it to Bissen.
Copyright 2023, RepublicanReport.org