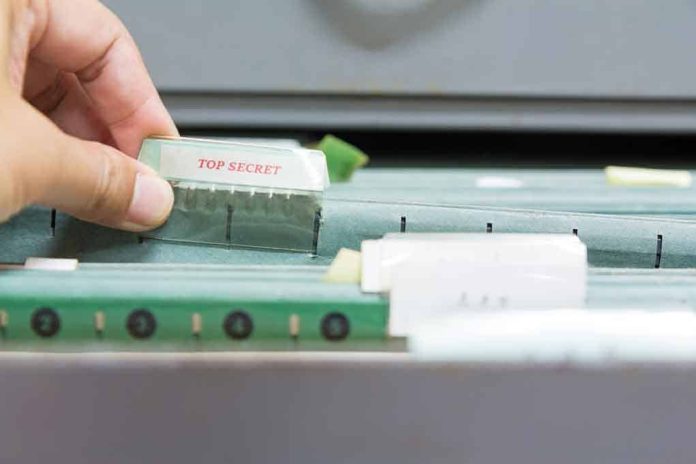 (RepublicanReport.org) – It's no secret, at this point, that President Joe Biden's son Hunter has been involved in some shady affairs in the past. What's less certain (largely because of cover-up efforts) is the extent of his alleged wrongdoing and the closeness of his father's involvement. A bombshell revelation about this question has just emerged, and the Bidens will not like it.
An email written by former US foreign official George Kent in November 2016 has found its way into the media. Kent was one of the Democrats' key witnesses in the first impeachment proceeding against former President Donald Trump, which centered around possible corruption involving the Bidens and the Ukrainian government.
The email, which Kent sent to a number of officials in the State Department, acknowledged that Hunter Biden's position on the executive board of Ukrainian energy company Burisma Holdings was working against then-Vice President Joe Biden's attempts to quiet rumors of corruption surrounding his dealings in Ukraine.
In an email kept from public view for more than five years, a top U.S. State official in Kiev wrote at the end of the Obama-Biden administration that Hunter business dealings in Ukraine "undercut" U.S. efforts to fight corruption in the former Soviet https://t.co/siGwA7mJxI

— Sunshine PA Sue. (@PennslytckySue) February 2, 2022
The fact Kent acknowledged this in 2016 shows that the narrative around Hunter Biden's involvement with Burisma Holdings was entirely misleading. The American public heard that younger Biden's interests in Ukraine were legitimate and didn't affect his father's political decision-making.
Despite numerous Freedom of Information Act (FOIA) requests, this explosive email is only now seeing the light of day. So what else might they be keeping from us?
Copyright 2022, RepublicanReport.org