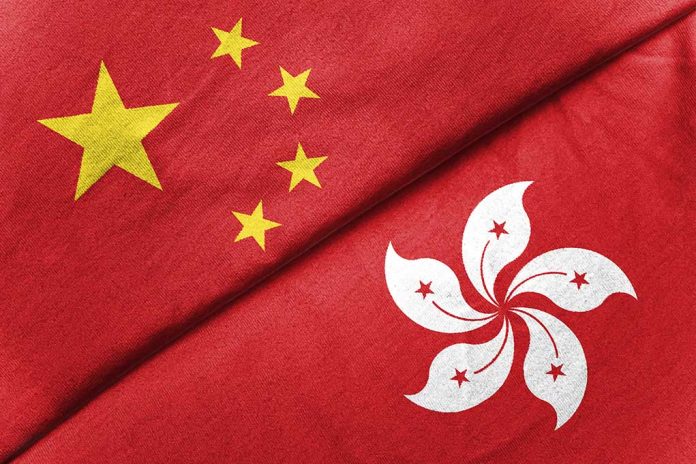 Hong Kong in TROUBLE – Critical Freedoms Under Attack?!
(RepublicanReport.org) – The Chinese Communist Party (CCP) doesn't place much value in the individual liberties of its subjects. In mainland China, the freedom of citizens is curtailed in a variety of ways that can seem disturbing to onlookers from the West. However, in the special administrative region (SAR) of Hong Kong, the CCP has less authority to impose its totalitarian rules. It's trying anyway, though, and the inhabitants of Hong Kong aren't happy about it.
Years-Long Unrest in Hong Kong as the CCP Flexes Its Muscles
The city of Hong Kong, home to around 7.4 million people, has seen a number of mass protests in recent years. These began in 2019, after the Chinese government passed a bill that sought to create a legal avenue for extradition from Hong Kong to mainland China. Millions of protesters took to the streets to stand up for democracy, and the initially peaceful events increasingly involved violent clashes with police as things got ugly.
Tensions continued to simmer thereafter, and the outbreak of the COVID-19 pandemic complicated matters. CCP officials introduced a divisive national security law (NSL) as the virus spread, allegedly using COVID-19 as an excuse to impose unpopular controls they had long favored. The law made various anti-government activities illegal, and CCP authorities have arrested many protesters and activists under the law's authority over the last two years.
According to ABC News, former lawmaker Emily Lau says that no one should be surprised by the changes in Hong Kong brought on by China. However, she also said the people owe it to themselves and "future generations" to fight for "core values" such as safety, human rights, and Democracy.
The History of Hong Kong
Hong Kong existed under direct British rule until 1997. From that point onward, the city's system of governance was defined by the Sino-British Joint Declaration's "One Country, Two Systems" doctrine. The agreement required Beijing to allow Hong Kong to retain its independence in most matters for a period of 50 years. Just 25 of those years have passed, however, and the Chinese government is doing its best to impose control in a number of areas.
The city's independence from Communist rule allowed it to establish highly successful free markets. It remains one of the most important financial centers in the world. Hong Kong has its own currency, the Hong Kong Dollar, as well as its own legislature, courts, and executive branch. However, it does not have its own military, nor does it have the authority to negotiate foreign affairs on its own behalf.
For now, Hong Kong retains a large degree of independence. Much to the dismay of many of its people, however, it's not clear how long the current state of affairs can last. According to Professor John Burns from the University of Hong Kong, the city is still not exactly part of the "system" of China, but the people aren't free. Is it only a matter of time before China cracks down harder on the freedoms of citizens in Hong Kong?
Copyright 2022, RepublicanReport.org