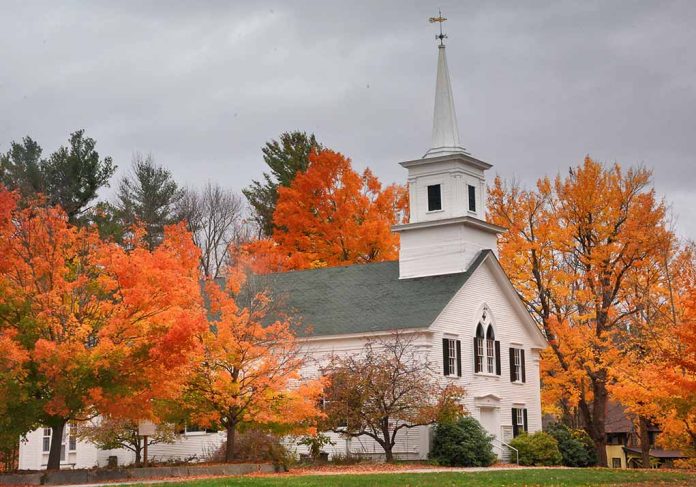 (RepublicanReport.org) – The Church of England, as the established church in the country, has historically held the position that marriage is a sacrament that should be between one man and one woman. It has increasingly softened its position on gay marriage in recent years, but has stopped short of allowing same-sex weddings to take place in its churches. Advocates had hoped for a change to the rule in 2023, but church officials recently announced that no such shift will take place.
On Wednesday, January 18, the church announced it had decided not to change its stance on marrying two people of the same sex, meaning gay marriage will remain impossible in the Church of England for the foreseeable future. However, the church also announced that it would allow gay couples to carry out a blessing ceremony in the church to mark their matrimony, if they so desire.
As well as receiving blessings, the couple would get the chance to say prayers of thanksgiving or dedication, or to pray for the blessing of God. This would be possible within the church as long as the couple's civil partnership or civil wedding ceremony took place in another valid location.
These changes will be officially announced during the national assembly of the Church of England, known as the General Synod. The event will take place in February in London.
Church of England won't be allowing same sex marriage claiming it goes against the church teachings that holy matrimony should be between a man & a woman.

— HE Peter Obi's ADC 🇳🇬 🇬🇧 Fully Obi-dient (@Mazipita) January 17, 2023
Church officials also took the opportunity to apologize to same-sex couples for the alienation they have experienced due to the Church of England's position on gay marriage, and homosexuality in general, in the past. A number of ministers stated they hoped the updated guidelines would serve to make them feel more welcome in the Church of England.
Do you think the Church of England will allow same-sex marriages to take place within its houses of worship at some point in the future?
Copyright 2023, RepublicanReport.org