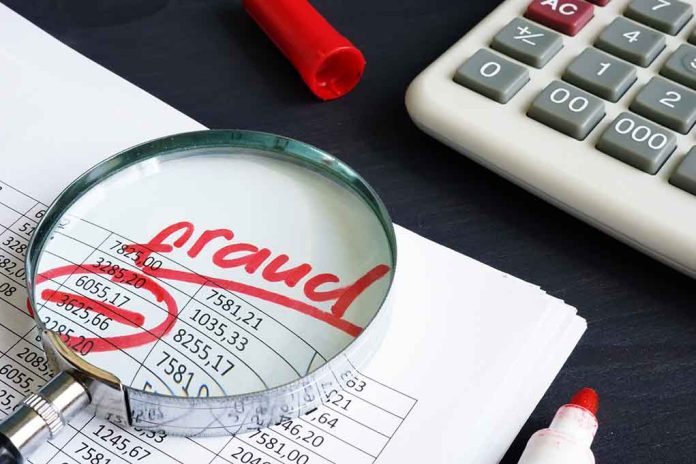 Former Church Administrator Caught in Alleged Fraud Scheme
(RepublicanReport.org) – Religious organizations across the United States rely on the generosity of their congregations to stay afloat. In one recent story out of Vero Beach, Florida, a former church administrator has been arrested over her alleged role in a fraud scheme that saw the misappropriation of around $1.5 million in donations.
Deborah Lynn True (69), who worked at Holy Cross Catholic Church in the city, turned herself in to police at the Indian River County Jail on Monday, September 19. The authorities charged her with a single count of organized fraud over $50,000.
This case first came to the attention of law enforcement when the Diocese of Palm Beach discovered funds had been misappropriated using a fraudulent bank account set up in 2012. According to reports, Father Richard Murphy, who was once a pastor in the parish, also allegedly received some of the embezzled funds. However, Murphy died in 2020. True reportedly retired from her position in the church just a few months later.
Ex-Administrator Stole Fortune from Church After Starting 'Fraudulent Bank Account' with Since-Deceased Pastor: Copshttps://t.co/TW3m9cqnVl

— Law & Crime (@lawcrimenews) September 23, 2022
Police believe the pair deposited a total of around $1.5 million in parishioner donations to the account from 2015 onwards. They said it appears the suspect used over $500,000 to settle personal debts, and that a further $147,000 ended up in her checking account. A report from TC Palm said True was aware that the funds came from donations, but she told investigators she "never gave it a thought."
True is scheduled to be arraigned on November 3.
Copyright 2022, RepublicanReport.org