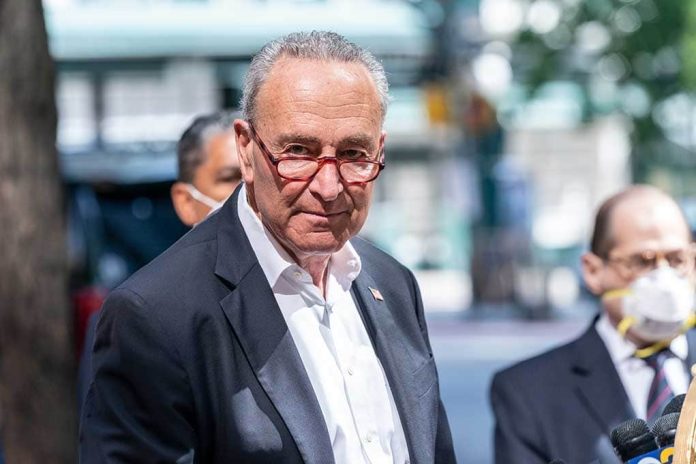 (RepublicanReport.org) – In the last few months of the COVID-19 pandemic, we've seen an odd trend in the American labor market. Despite a booming economy with a considerable number of job openings, the unemployment rate has remained stubbornly high. A recent report from the Bureau of Labor Statistics tells us that the rate is now at about 5.2%, reflecting only a slight decrease from previous months. One Democratic leader believes he has the answer to the problem — putting more foreign migrants in American jobs.
Senate Majority Leader Chuck Schumer (D-NY) referred to the labor shortage when making his case for amnesty for illegal immigrants on Monday, September 20. He blamed former President Donald Trump's restrictive approach to immigration for the current labor market challenges and proposed that America needed immigrants to prop up its labor markets.
"The last year and a half have shown how vital immigrants have been to keeping our economy going in a time of crisis. So many risked their lives during the pandemic but were excluded from the benefits" – @SenSchumer #WeAreHome https://t.co/LQ0CnWOE14

— FWD.us (@FWDus) September 20, 2021
Schumer pointed in particular to the healthcare sector in New York City, in which, during the height of the pandemic, approximately 33% of workers were reportedly immigrants.
Senator Schumer's comments come during a border crisis that's seen record numbers of undocumented migrants present at our southern border for several consecutive months. Analysts widely believe President Joe Biden's laissez-faire immigration policies, including the promise of amnesty for illegal immigrants, have contributed significantly to this trend.
Copyright 2021, RepublicanReport.org