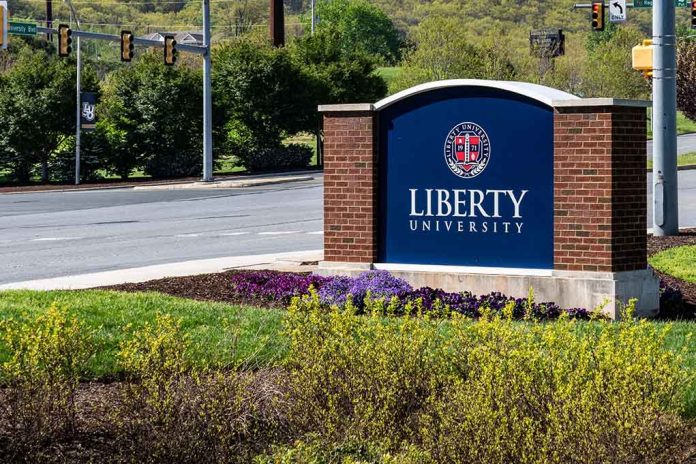 (RepublicanReport.org) – Christianity has fallen out of fashion in many corners of the world. Many people with a liberal worldview believe the principles and traditions associated with the faith are outdated, and even harmful in some cases. However, Christianity remains alive and well in America, as a recent report about attendance at Christian colleges from the Daily Caller News Foundation uncovered.
The article revealed attendance at Christian universities and colleges has gone up over the last four years, despite the fact enrollment in undergraduate courses, in general, has declined over the same period.
One of the schools to benefit from this trend has been the University of Dallas (UD). Far from changing its ethos to roll with the times, UD has "doubled down" on its foundational values and advertised that fact to potential new enrollees. The college had its second-largest freshman class in its history in the fall of 2022. Jonathan Sanford, the president of the school, told the Daily Caller that "intellectual rigor" coupled with a "deep commitment to the Catholic faith" have always been two hallmarks of the educational ethos at the university.
"By God's grace, we have experienced no difficulty in finding new students."#Christian colleges are seeing an increase in enrollment despite the national college enrollment rate being on a decline, higher education experts told @DailyCaller. https://t.co/6mBADnWdR9

— The Epoch Times (@EpochTimes) January 11, 2023
Hillsdale College, a Michigan-based school that focuses on "a classical approach to the liberal arts," has also been enjoying a boost in steady enrollment growth over the past few years. Emily Stack Davis, who serves as the school's executive director of media relations and communications, spoke to the Daily Caller and said, "education should point to the permanent things." Rather than focusing on trends and passing educational styles, schooling should instead be about happiness, humanity, and living a good life, she opined.
Given the pushback we've recently seen against prevailing liberal ideas and values in American society, there's a chance this trend toward Christian-oriented schools could continue going forward.
Copyright 2023, RepublicanReport.org