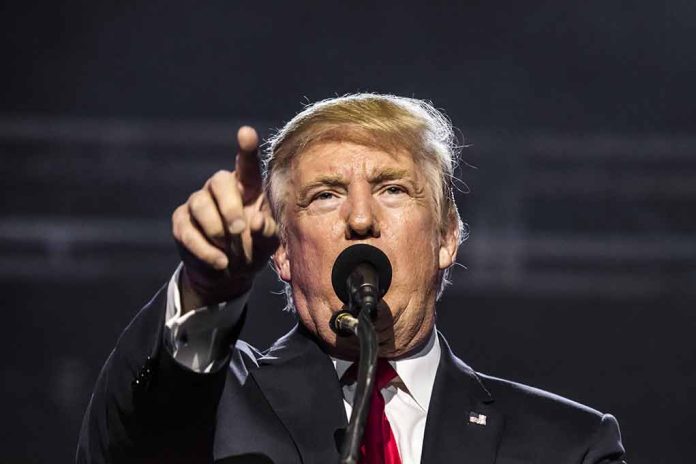 (RepublicanReport.org) – Chris Christie, past governor of New Jersey and long-shot presidential hopeful, lashed out at former President Donald Trump on social media after the Republican front runner made a jab at his weight. The comments, which the 45th commander-in-chief made during a recent speech in New Hampshire, appeared to fuel the already bitter rivalry between the two candidates. Christie shared a clip of the remarks on Twitter/X — along with an invitation for Trump to restate them while the two men were standing face-to-face at a debate.
Trump's hurtful words began with a claim that Christie was too busy eating to be bothered, prompting roaring laughter from the crowd. The MAGA leader then pointed to a man in the group and said, "do not call [Christie] a fat pig." He claimed he was attempting to be kind, but the added smirk and laugh implied otherwise. The former president reiterated the sentiment on Truth Social, insisting he was merely defending his GOP rival.
However Trump intended the remarks, Christie took them as a personal attack. He's since taken an offensive approach of his own, posting his own social media attacks and calling his Republican rival "an utter disgrace." Other users largely mocked the New Jersey Republican in response, although a handful of people also posted words of encouragement.
Christie currently only has the support of 2.1% of Republican voters, according to the latest polls from FiveThirtyEight. As of August 10, he trails behind numerous other competitors, including former Vice President Mike Pence, who has 5.5% of the vote; entrepreneur Vivek Ramaswamy, who is at 7.5%; Florida Gov. Ron DeSantis, who has 14.3% of the GOP's support; and former President Donald Trump, who leads with 53.7% of the Republican primary vote.
Trump has not responded to the challenge, but given Christie's placement in the polls, the former New Jersey governor might not even have a spot waiting for him on the debate stage.
Copyright 2023, RepublicanReport.org