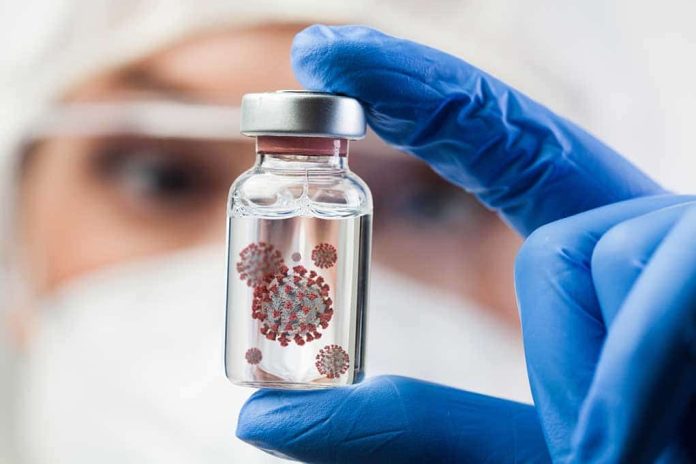 (RepublicanReport.org) – After months of negotiating, World Health Organization (WHO) researchers finally visited China earlier this year to investigate the origins of COVID-19. Once in-country, the Chinese government severely limited the access to data and key areas of the Wuhan province where the virus is believed to have originated. So, the WHO asked for a new investigation into Chinese labs, but the Communist nation quickly rejected that. Instead, China replied that the US should be investigated as the place of origination.
On Monday, July 19, Chinese foreign ministry spokesman Zhao Lijian declared that the findings of the recent WHO investigation were "different from the position of many countries, including China." He then pushed a year-old conspiracy theory about the United States, urging that the WHO should actually look into Fort Detrick, a US Army base in Maryland, as the place the virus first emerged.
Senator Tom Cotton (R-AR) highlighted how desperate China must feel to claim Fort Detrick as the starting place of COVID-19:
In a desperate bid to avoid blame for COVID, Chinese state media is now pointing the finger at Fort Detrick in Maryland.

Will Jen Psaki flag to Facebook as disinformation? pic.twitter.com/8cdidVpmD1

— Tom Cotton (@SenTomCotton) July 20, 2021
While Fort Detrick is home to the US Army Medical Research Institute of Infectious Diseases and has a horrific history, there's absolutely no evidence that it was where coronavirus began. This is simply the latest stunt from the Chinese Communist Party to shake off valid probes into its Wuhan lab and its handling of coronavirus as it emerged and quickly spread to the rest of the world starting in late 2019.
Copyright 2021, RepublicanReport.org