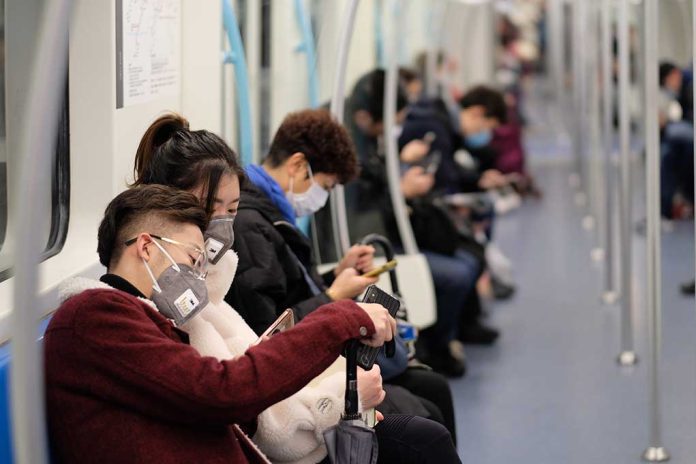 COVID CRACKDOWN – Look What China's Doing Now!
(RepublicanReport.org) – In the United States, as in much of the developed world, COVID restrictions have faded. Mask mandates and movement restrictions have become a thing of the past for most people, and businesses are starting to get back into full swing after a rough two years. In China, however, it's a very different story. Millions of people in the Asian nation are still dealing with lockdowns, and it appears the country's leaders have no intention of changing course anytime soon.
Fresh Lockdowns Keep Millions at Home
On Thursday, September 8, the National Health Authority announced a raft of new containment measures designed to counteract a major resurgence of the virus that has taken off in recent weeks. The new restrictions include a requirement for anyone traveling from one Chinese province to another to undergo PCR testing before they leave and once they arrive.
Chinese Communist Party (CCP) officials have required individuals to enter mandatory quarantine facilities in the regions that have seen the most severe uptick in case numbers. Chengdu, the capital city of Sichuan province, is among the main urban centers impacted right now. The government announced a citywide lockdown last week, and later extended it. Now, there's no definite end date to the lockdown.
Under the terms of the measure, only one resident of each household is allowed to leave the home each day to get vital supplies. Even those who need to leave their homes to get medicine or attend healthcare appointments must apply to do so in advance. Additionally, people living in Chengdu must go for a PCR test every day.
These restrictions have come about despite the fact Chengdu's infection rate is relatively low, at least by global standards. The city, which has a population of around 21 million, has only had around 100 registered cases recently, according to a September 8 CBS News report. According to CCP officials, this full-on approach is necessary because of its low vaccination rate and new, more transmissible variants of the deadly virus.
Residents Feel the Effects
Some residents of the affected areas have been making their displeasure known. According to a report from The Wall Street Journal, one woman living in Guiyang (the capital city of Guizhou province) complained that she was unable to get food for five days on Weibo, a microblogging platform that's similar to Twitter. Eventually, she said, a volunteer brought vegetables to her home.
What do you think of the strict lockdowns placed on the people in China? Do you think the Chinese government will eventually change course on its zero-COVID policy?
Copyright 2022, RepublicanReport.org