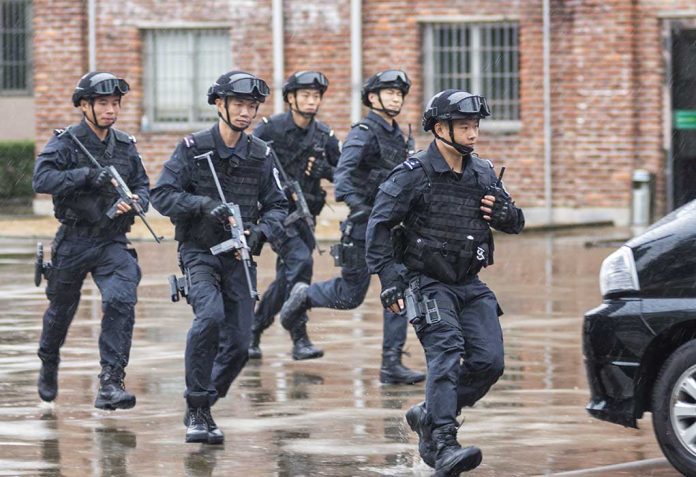 (RepublicanReport.org) – Efforts by researchers around the world to determine where and why the COVID-19 virus originated have been informative, but, thus far, inconclusive. Some experts believe the pandemic started when an animal virus made the jump to humans, while others think it may have escaped from a Wuhan laboratory.
Perhaps the biggest reason why we don't know more at this point has been the unwillingness of the Chinese Communist Party (CCP) to cooperate with research efforts. The radical regime has done everything in its power to obscure its role in allowing the virus to spread.
This is not a new phenomenon. On Tuesday, May 25, The Daily Wire published a report about a Wall Street Journal reporter who was taken into custody by Chinese authorities in recent weeks while seeking to learn more about a previous coronavirus strain. Officials also reportedly destroyed photographic evidence the reporter had collected.
China Detains Reporter Who Sneaked To Cave Where Coronavirus Samples Were Collected For Wuhan Lab, Destroys Photo He Took: Report https://t.co/IbJwBbsntt pic.twitter.com/lEY9CpXyY3

— Daily Wire (@realDailyWire) May 25, 2021
That disease appeared to have killed three miners after they became infected when cleaning up bat feces. It has attracted fresh media attention over the past year, since the emergence of COVID-19.
By now, it seems clear Chinese leaders don't want the truth about the origin and spread of COVID-19 to become public knowledge. Is it because the devastating impact the virus has brought upon nations and people worldwide, would totally destroy the Communist Country's image in the world?
Copyright 2021, RepublicanReport.org