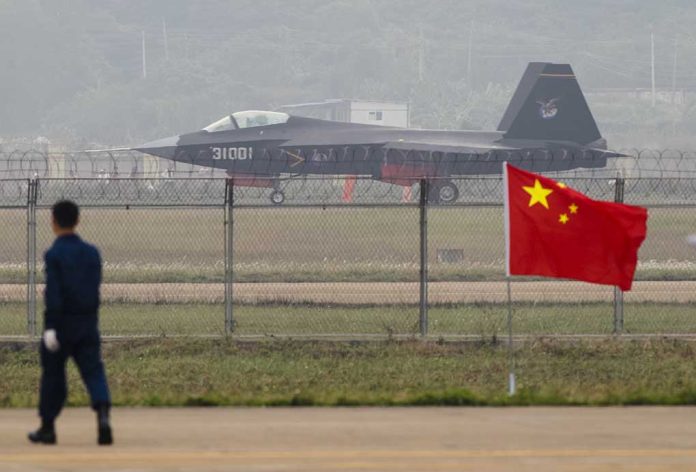 China MILITARY Incident – TENSION In The Skies!
(RepublicanReport.org) – Military tensions have been running high in the South China Sea for a number of months. Many nations in the region are concerned about the aggressive behavior of the Chinese Communist Party (CCP) in the area. Australia allegedly became the most recent country to find itself on the receiving end of Chinese hostility late last month.
On June 5, the Australian Department of Defense released a statement about an incident involving one of its military jets and a Chinese counterpart over the South China Sea on May 26. The statement claims a Chinese J-16 fighter jet intercepted the Australian maritime surveillance plane in "international airspace." According to the statement, the Australian plane was forced to undertake a "dangerous [maneuver]" to correct its course, putting the craft and its crew at risk.
Australia says a Chinese fighter jet carried out dangerous maneuvers threatening the safety of one of its maritime surveillance planes over the South China Sea. https://t.co/WMfKtHvKj5

— ABC News (@ABC) June 5, 2022
Media reports shared that the Chinese plane flew very close to the Australian plane and released debris containing pieces of aluminum into the airspace around it. The Australian aircraft's engine sucked up some of this debris, which was why it had to return to base, according to Defense Minister Richard Marles.
The Australian Defense Department's statement stressed that Australia has undertaken surveillance activity in the region for decades, "in accordance with international law." It went on to stress that this activity is in line with the entitlement to "freedom of navigation" over international waters.
Copyright 2022, RepublicanReport.org