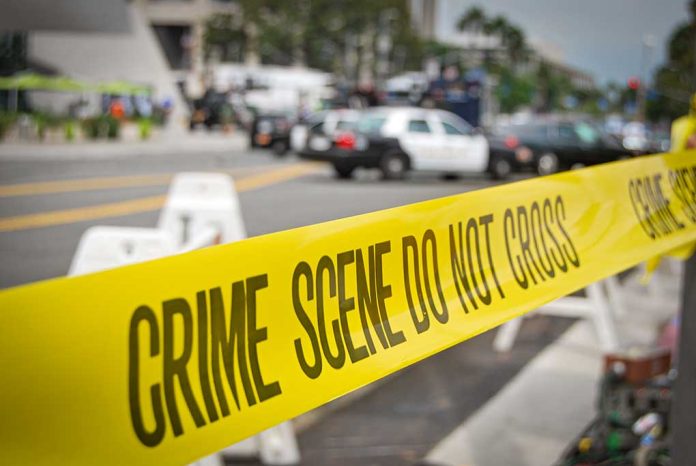 Child Murderer Found To Be an Illegal Alien
(RepublicanReport.org) – As the border crisis has developed over the last two years, many commentators have started worrying about the dangers those entering the country illegally may pose. Human and drug trafficking are major concerns. Additionally, there's the reality that illegal immigrants aren't subject to in-depth background checks, and may have unknown criminal histories and tendencies. This may be the case in a tragic recent story out of McGregor, Texas.
Nicolas Jaimes-Hernandez (35), whom authorities have determined is an illegal alien, was arrested on Friday, October 14, in connection with the death of five people in McGregor the previous day. The arrested man reportedly exchanged gunfire with police prior to his detention. Monica Delgado (38), Jaimes-Hernandez's partner, was among those killed, as were her two children, Natalie Avila (14) and Miguel Avila (15).
The other victims were 47-year-old Lori Alves and 20-year-old Natalie Aviles, who lived next door.
People who enter our country Illegally break our Immigration law

They have no respect for our laws, so is it surprising
when they break them

Illegal Alien Charged with Murdering Girlfriend, Two of Her Children, Mother and Daughter Who Lived Next Door https://t.co/9nC5Mg7Cdv

— Jesus_First (@revelation_1317) October 18, 2022
Friends and classmates of the deceased young people wrote heartfelt tributes to them on social media as news of the shooting emerged.
The 35-year-old is now facing charges of felony aggravated assault with a deadly weapon, and the authorities reportedly intend to bring further charges. Police are not sure how long he has been in the country. If he's released from McLennan County Jail, where he's currently detained on a $4.5 million bond, ICE will take him into custody automatically and likely deport him.
Copyright 2022, RepublicanReport.org