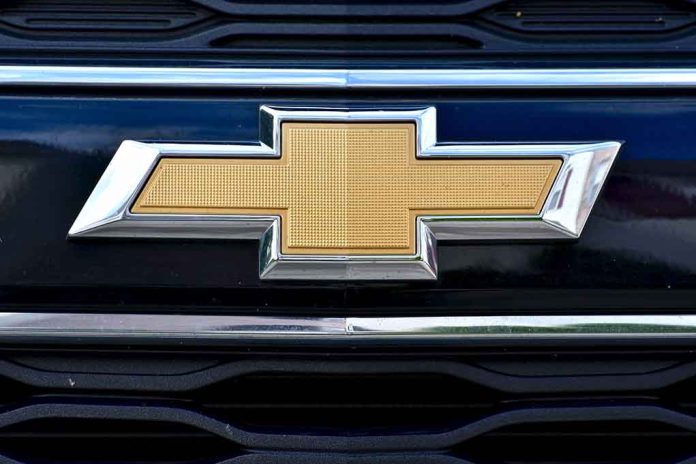 (RepublicanReport.org) – Electric vehicles have come a long way in the last few years (no pun intended). Market leader Tesla has led the way by producing several popular electric models. Still, while average prices have come down lately, electric cars remain too expensive for many ordinary Americans. Now, one of the country's best-known vehicle manufacturers is hoping to change that.
Chevrolet's Newest Electric Offerings
During her keynote address for 2022, chairwoman and CEO of General Motors Mary Barra announced her company would launch the Chevrolet Equinox EV, an electric vehicle, for the model year 2024. This battery-powered compact SUV will be a version of the traditional Equinox, though it's not related to that model.
The new electric Chevrolet Equinox will go on sale for around $30,000 in the fall of 2023. It'll be a cheaper option than its main competitors, including the Tesla Model Y, the Ford Mustang Mach-E, and the Volkswagen ID.4.
Chevrolet did not reveal details of the range, how fast it would charge, or the performance ratings of the new car but did release images of a stylish interior with plenty of digital features.
The Equinox EV will join the Chevrolet Silverado EV truck in the brand's electric range. Barra also announced an electric version of the larger Chevrolet Blazer that'll be available for sale the following spring but did not share further details.
Are Electric Cars the Future?
Chevrolet isn't the only vehicle brand to expand its range of electric offerings in recent times. Carmakers believe battery power is the way of the future, and environmentally conscious governments and consumers around the world are encouraging them to go as far as possible in that direction. However, there are a number of issues to take into consideration.
Firstly, electric vehicles aren't as good for the planet as one might think. The power they use has to come from somewhere, so unless they get it from solar panels, wind turbines, or another renewable source, they're going to contribute to CO2 emissions.
Another issue is the right to repair. Unfortunately, many manufacturers of electric vehicles have managed to retain the legal right to be the sole provider of repair services for these vehicles. So, while an owner is free to bring a classic fossil-fuel-powered car to any mechanic for service or repairs, electric car owners may not have that option. This limitation leaves electric car owners unable to shop for repairs and ultimately saddle them with far bigger vehicle maintenance costs.
So, is the future electric? Maybe, but we still have some way to go before we truly arrive.
Copyright 2022, RepublicanReport.org