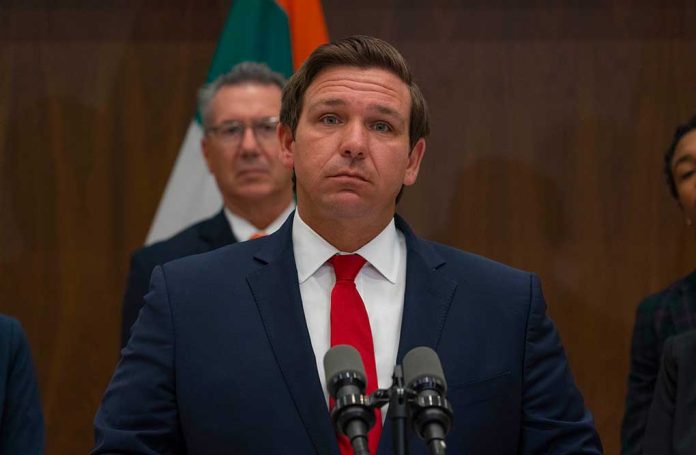 It HAPPENED – Ron DeSantis' Democratic Challenger Named!
(RepublicanReport.org) – Florida Governor Ron DeSantis (R) is among the most popular conservative leaders in the nation right now. There has even been speculation among Republicans that he could run for the White House in 2024. Florida's Democrats have just chosen the individual who will take on the task of challenging DeSantis for his position as governor this November.
United States Rep. Charlie Crist (D-FL), who represents the state's 13th Congressional District, won the Democratic gubernatorial primary election on Tuesday, August 23. He's now bidding to become the first Democratic governor of the state in two decades.
Rep. @CharlieCrist bested 3 other #Florida Democrats in the gubernatorial primary.

Crist campaigned on a platform built on bashing incumbent @GovRonDeSantis. https://t.co/kVyv3NNjLP

— The Epoch Times (@EpochTimes) August 24, 2022
Crist's campaign focused on criticizing DeSantis on numerous fronts. Fox News reported that the morning after he was confirmed as the Democratic candidate, he went so far as to say he didn't want the votes of the current governor's supporters, saying they had "hate in [their] heart."
The Democratic candidate campaigned on a platform of stricter gun control, increased abortion access, and a different approach to the governance of school boards.
Despite comfortably beating his three Democratic challengers in the primary vote, Crist could face a much tougher challenge in November. A report from Newsweek discusses a Cherry Communications poll, in which DeSantis earned an eight-point lead over Crist.
Do you think Charlie Crist has any chance of upsetting the odds to emerge victorious?
Copyright 2022, RepublicanReport.org