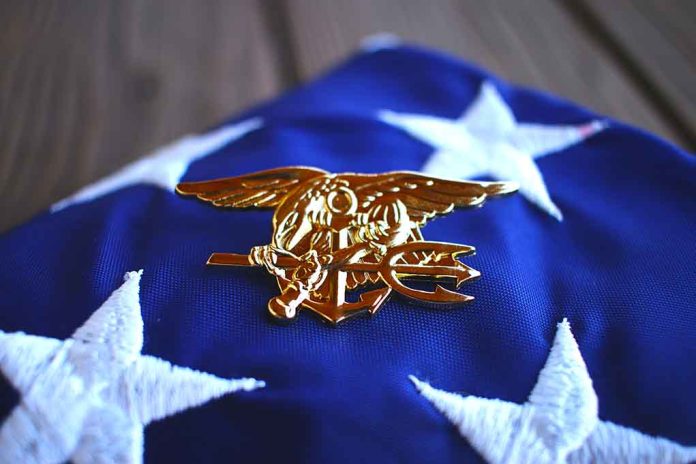 Aircraft CRASH – Investigators Confirm The Cause
(RepublicanReport.org) – Our military men and women put their physical safety on the line every day to help protect our nation. Most of the time, service members remain safe when they're not in an active combat situation. Unfortunately, even some training exercises can end in tragedy, which was the case with a US Navy helicopter crash off the coast of California in 2021.
The Navy recently released a report on the incident. It revealed the cause of the crash was not pilot error, as some analysts had initially suspected. Instead, it was a mechanical fault in the helicopter that led to the tragedy.
Navy helicopter crash that killed 5 caused by mechanical failure, not pilot error https://t.co/EgjIFD5ILx via @foxnews

— Chris 🇺🇸 (@Chris_1791) May 4, 2022
The accident occurred when an MH-60S helicopter was carrying out routine operations aboard the USS Abraham Lincoln, roughly 60 nautical miles from San Diego. It crashed into the water during the flight, and the five service members on board were declared dead following a search and rescue mission that produced no results.
The five sailors who lost their lives in the accident were 29-year-old Lt. Bradley A. Foster, 31-year-old Naval Air Crewman (Helicopter) 2nd Class James P. Buriak, 31-year-old Hospital Corpsman 2nd Class Sarah F. Burns, 28-year-old Lt. Paul R. Fridley, and 21-year-old Hospital Corpsman 3rd Class Bailey J. Tucker.
U.S. Navy identifies 5 killed in helicopter crash off coast of San Diego Tuesday:

Lt. Bradley A. Foster, 29, pilot from Oakhurst, Calif.

Lt. Paul R. Fridley, 28, pilot from Annandale, Va.

AW2 James P. Buriak, 31, of Salem, Va.

HM2 Sarah F. Burns, 31, of Severna Park, Md. pic.twitter.com/XDMqovweka

— Lucas Tomlinson (@LucasFoxNews) September 5, 2021
May they rest in peace.
Copyright 2022, RepublicanReport.org