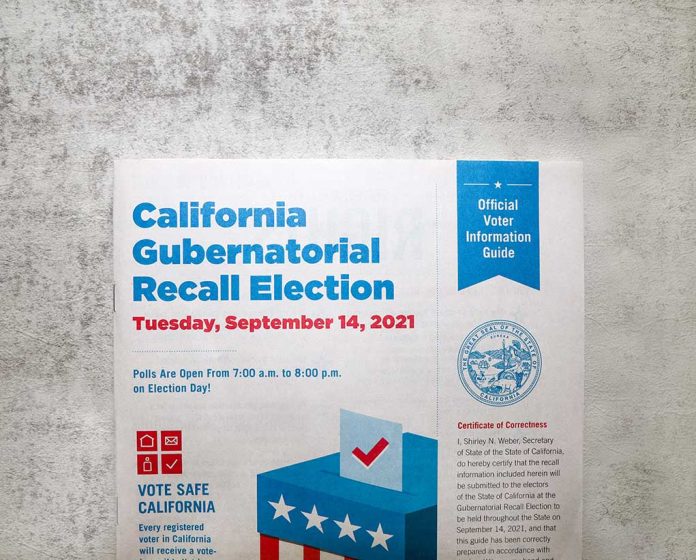 (RepublicanReport.org) – The gubernatorial recall election race in California is heating up. There are just days left until voters go to the polls on September 14 to decide whether to recall Governor Gavin Newsom and, if he's ousted, decide who will be his replacement. Republican Larry Elder is one of the frontrunners, but his campaign suffered an ugly setback this week.
While Elder was visiting a homeless encampment in Venice Beach on Wednesday, September 8, a female protester wearing a gorilla mask launched an egg at him. Although she was only a few feet away from her target, the egg missed Elder entirely, and his team quickly got him to safety. You can see what happened for yourself in the video in the tweet below.
Typical FAKE NEWS. All the "channels" are going NUTS about that thousand year old Robert E Lee Statue and his Racism, BUT IGNORING the racial attack on Larry Elder who's in the Hottest Gov race in the country RIGHT NOW pic.twitter.com/u4Ls9tFbKO

— Greg Kelly (@gregkellyusa) September 9, 2021
While, as yet, there are no firm indications that the attack was racially motivated, the woman's choice to wear a gorilla mask has some speculating it may have been a hate crime (Larry Elder is African-American). In any case, it was a violent, criminal act that should never have happened.
Elder has inspired plenty of debate with his conservative policies, including eliminating the minimum wage and pushing to get rid of Roe v. Wade. His ideas might be a little too much for deep-blue California, but he's sure to be near the top when the votes are counted.
Copyright 2021, RepublicanReport.org