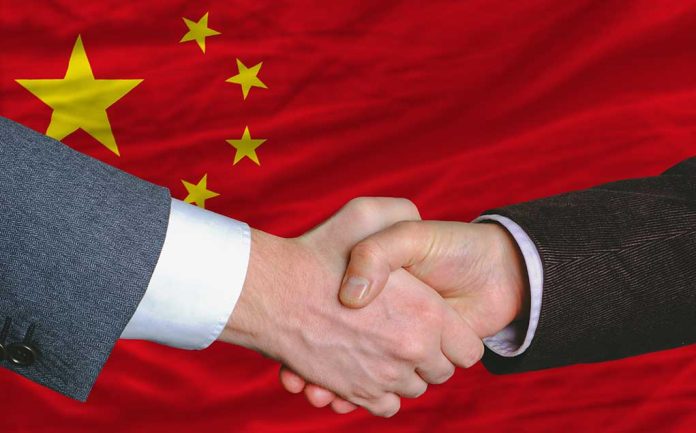 (RepublicanReport.org) – The Chinese Communist Party (CCP) is widely regarded as having policies and values inconsistent with America's own. Perhaps the best example is their party's treatment of China's Uyghur population; it is alleged that the minority group has been the victim of serious humanitarian crimes, possibly including genocide.
The CCP has also made a massive effort to contain the truth about the COVID-19 pandemic, ostensibly to obscure its own failure to contain it. China's obfuscation has made it difficult for other countries to know how to report their results.
However, the CCP has found itself an unlikely new cheerleader in the United States despite all this. Neil Bush, the son of former President George H.W. Bush and the George H. W. Bush Foundation chair for US-China Relations, recently appeared on China's Global Television Network (CGTN) for an interview. During the discussion, Bush spoke positively about the CCP, claiming the party was "not a threat."
Bush also talked about Tung Chee-hwa, a senior official in China's United Front, an organization that manages foreign threats to China's interests. Bush described Tung Chee-hwa as a "great guy" and a "family friend."
WATCH: Bush Brother Admits Top Chinese Communist Propagandist Is "Old Family Friend."https://t.co/KgUGdxElNp

— Natalie Winters (@nataliegwinters) July 8, 2021
This interview aired soon after an Axios report revealed that Bush's foundation accepted a $5 million donation from China to promote US-China relations. Neil Bush, the son and brother of two U.S. presidents, clearly needs to think about the alleged Chinese atrocities.  He also needs to question where his loyalties lie before he goes on promoting US-China relations.
Copyright 2021, RepublicanReport.org