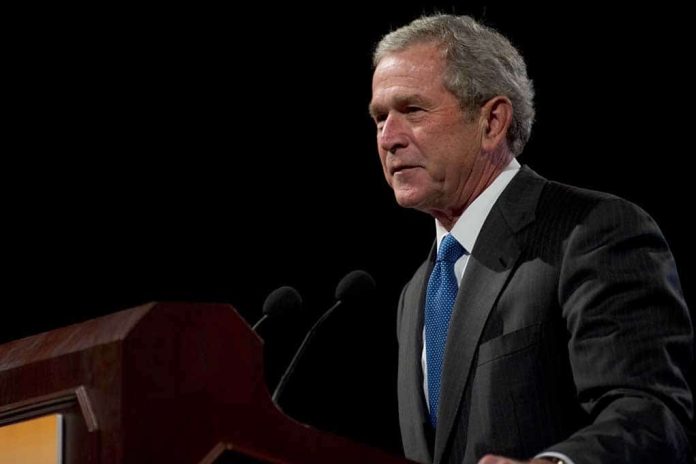 (RepublicanReport.org) – Former President Donald Trump remains one of the most popular Republicans around, according to opinion polls on the matter. However, not all members of his party feel so good about him. Some prominent Republicans have started high-profile protests against the former president, with mixed results.
One example is the Bush family, including former President George W. Bush. The family has frequently spoken out against Trump's actions and policies. Trump, for his part, was a fierce critic of the foreign policy approach of the Bush administration, particularly its hawkishness in relation to overseas conflict.
Another high-profile never-Trumper is Rep. Liz Cheney (R-WY). Cheney, whose father Dick Cheney served as vice president under George W. Bush, has attracted a lot of criticism from within the party ranks over her decision to vote against Trump in the second impeachment proceeding against him. The Wyoming GOP voted to censure her following the impeachment, and later took the further step of removing her as a recognized member of the party in the state. However, former President Bush has supported Cheney in her ongoing re-election campaign.
Bush, Cheney Suddenly Heroes for 'Never Trumpers,' Democrats | https://t.co/X1R429lkfm https://t.co/kOEL7keznM via @Newsmax Bush and Cheney can't do what Ted Cruz has done. Ted put Country before self.

— Lorie Martin (@lorie1917) February 8, 2022
So, what do you think? Are Liz Cheney and the Bush family opposing Trump out of some sense of moral obligation, or is there some hitherto unseen political strategy at play? Might they be trying to appeal to the Left?
Copyright 2022, RepublicanReport.org