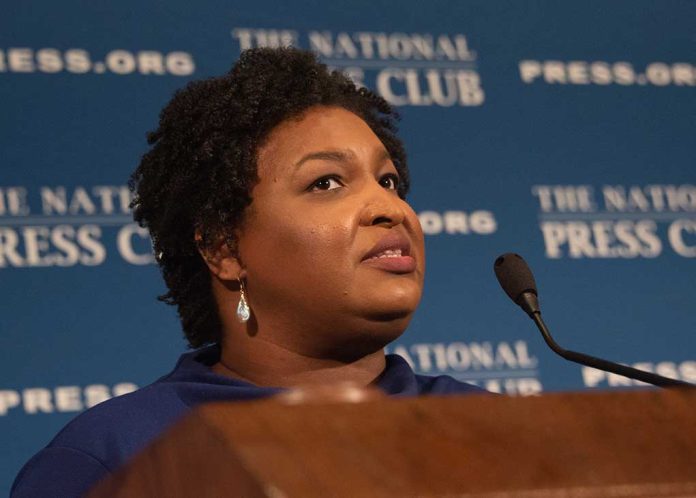 Stacey Abrams BLASTED As Rematch Heats Up – She Can't Hide!
(RepublicanReport.org) – Georgia was the scene of a lot of controversy following the 2020 general election. Former President Donald Trump alleged major election fraud had taken place in the state, but Republican Governor Brian Kemp (R) would not support Trump in his complaints. Now, Kemp is running for re-election against divisive Democratic challenger Stacey Abrams.
On Sunday, June 5, Governor Kemp appeared on Fox News to discuss his rematch against Abrams. He focused on his opponent's ties to President Joe Biden, highlighting Abrams had been a staunch supporter of Biden in the lead-up to the presidential election in 2020. He said voters want someone in their corner who will be "focused on them," and that they don't want Abrams. He also noted the various crises the country was facing under the administration's stewardship, including "inflation, skyrocketing gas prices, [and] disaster at the border." Kemp warned Georgia's voters that Abrams would magnify those national problems in the state of Georgia if she won the governor's chair.
Gov. Brian Kemp previews rematch against Stacey Abrams, the 'fight for the soul of the country'https://t.co/ZMFq6D0TH2

— Jim (@DAYUNITEDSTATES) June 6, 2022
Kemp was keen not to malign former President Trump or alienate his voter base. He noted the good work the Trump administration did and the efforts it made to assist Georgia in various ways. Kemp easily defeated Trump-backed candidate former US Senator David Perdue (R) in the Republican primary.
Which way do you think Georgia's gubernatorial race will go?
Copyright 2022, RepublicanReport.org