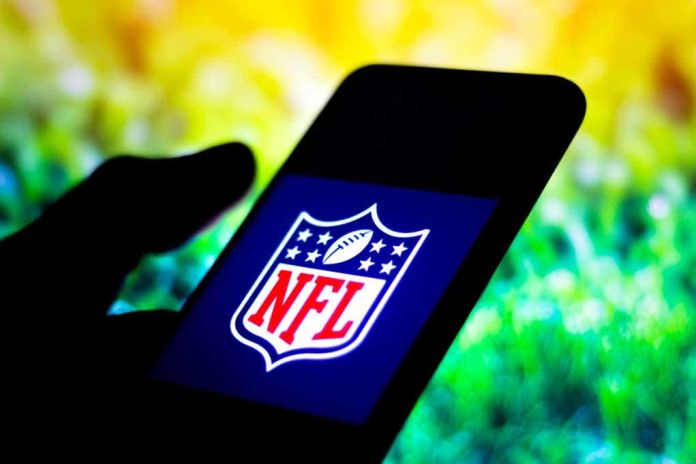 (RepublicanReport.org) – The promotion of LGBT rights has been an important societal development over recent years. While community members used to face persecution from many angles, they now enjoy much more liberty to live as they choose. While homophobic and transphobic discrimination remains a real issue, society is quickly becoming more accepting of this kind of diversity.
However, Liberals are determined to push this movement far beyond the realms of common sense, especially when it comes to the trans community. According to left-wing radicals, trans people must be allowed to entirely assume their chosen gender, regardless of their birth sex. This presents an array of obvious problems, and, with the Olympics coming up, biological men competing in women's sports is currently the most topical.
Laurel Hubbard: New Zealand's Newest "Female" Weightlifting Star
This week, Laurel Hubbard became the first trans athlete to be selected for a national Olympic team when New Zealand named her on its weightlifting squad for the upcoming Tokyo Games. Hubbard was born a man and competed in men's weightlifting competitions before becoming a woman in 2013. She will participate in the 87kg (192lbs) category.
The reaction to this news within the women's weightlifting community, and the sporting community in general, has been mixed. Some of Hubbard's Olympic rivals have shown their support for her participation, with Australia's Charisma Amoe-Tarrant saying she had "so much respect" for the New Zealander.
Others have been less positive. Belgium's Anna Vanbellinghen, also of the 87kg division, said Hubbard's involvement was "unfair to the sport and the athletes."
Brett Favre Has His Say
In an episode of his podcast released on Tuesday, June 22, former Green Bay Packers quarterback Brett Favre slammed the decision to allow Hubbard to participate in the Olympics. He was straightforward in his criticism of the situation, bluntly saying, "it's a man competing as a woman."
Favre stressed he had "no problem" with trans people in general. However, he said it was "unfair" for people who "grow up male" to compete in women's sports. Favre also criticized trans BMX star Chelsea Wolfe, who recently said she wanted to burn the American flag on the Olympic podium. Wolfe is currently an alternate for the US team for the next Olympics.
Other sports stars to come out against the involvement of trans women in female sports include British distance runner Paula Radcliffe and tennis star Martina Navratilova, an active gay rights campaigner.
Even Caitlyn Jenner, arguably the most high-profile member of the trans community, has spoken about this issue. The reality TV star, who's running in California's next gubernatorial election, commented in May that policymakers needed to "protect girls' sports in our schools" by not allowing biological boys to compete in them.
Clearly, this is not something that will be allowed to proceed without extensive debate and discussion. As it is now, Hubbard will compete in this year's Olympics, but the goalposts may well shift when the next Games come around.
Copyright 2021, RepublicanReport.org