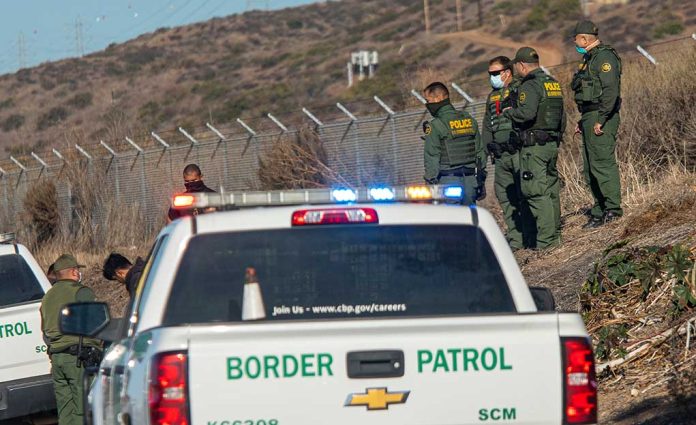 (RepublicanReport.org) – US Immigration has been out of the headlines recently due to the crisis in Ukraine; however, there's plenty of evidence things are not getting better on our southwest border. One recent story out of Texas illustrates this in tragic and alarming fashion.
Last week, Customs and Border Protection officials in Laredo, Texas found nearly 200 undocumented immigrants in the span of 36 hours. Of that number, 115 were in especially cramped conditions inside a tractor-trailer. According to reports, there were 3 children among the 115.
After conducting an initial investigation at the scene, officers discovered the migrants were from Mexico, Guatemala, Honduras and El Salvador. According to a spokesperson from Border Patrol, the migrants traveling in particularly cramped conditions were fortunate it happened to be a cold night in Laredo. Had it been warmer, the inside of the cabin they were traveling in could have reached temperatures as high as 120 degrees, posing serious health risks.
This latest horror story from the border region has many Conservative politicians and commentators questioning the Biden administration's approach to border control yet again.
Our border is under siege and it's only getting worse! Is it really too much to ask for to get the Biden Administration to show some strong leadership and backbone to truly tackle this crisis at our southern border?https://t.co/NhukUxQ1gE

— Lee Zeldin (@RepLeeZeldin) March 21, 2022
Do you think it's time the US president and his supporting officials updated their strategy around America's border with Mexico?
Copyright 2022, RepublicanReport.org