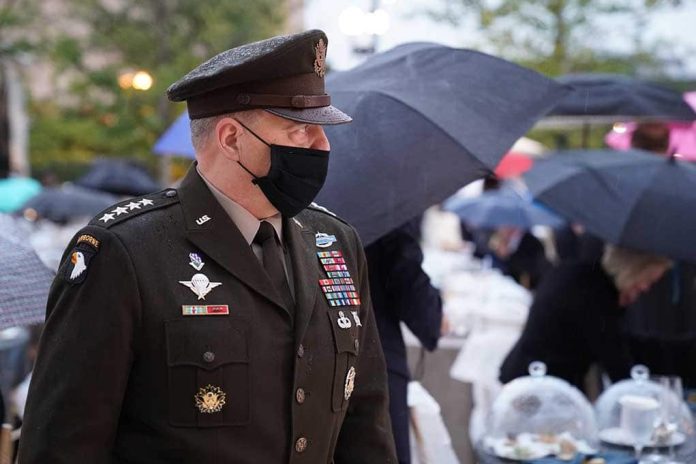 (RepublicanReport.org) – When it comes to foreign adversaries of the US, China has probably been sitting at the top of the pile for a while now. The Asian giant is clearly intent on flexing its military and economic muscles to threaten America's position as the leading global power. Now, it looks like China may have had some assistance from a senior figure in the US military.
On Tuesday, September 14, the Washington Post reported that the Joint Chiefs of Staff Chair, Mark Milley, contacted General Li Zuocheng of the People's Liberation Army twice. The first was in October 2020; then, he reached out again in January 2021 to discuss US military tactics with him. Milley was reportedly anxious to assure the Chinese Communist Party (CCP) that then-President Donald Trump would not spark a war with China before leaving the White House.
This revelation comes from "Peril," a book by Bob Woodward and Robert Costa. Woodward is an associate editor at the Washington Post, while Costa is a national political reporter with the paper.
"Peril," a new book by Washington Post associate editor Bob Woodward and national political reporter Robert Costa, reveals how Gen. Mark A. Milley called his Chinese counterpart before the election and after Jan. 6 in a bid to avert armed conflict. https://t.co/PaH60y3ocg

— The Washington Post (@washingtonpost) September 14, 2021
During correspondence with General Li, Milley reportedly offered assurances that the US would not attack China and that, if it did, he would warn the Chinese general ahead of time.
In response to this revelation, former President Donald Trump criticized Milley and dismissed reports that the US intended to attack China as false.
Copyright 2021, RepublicanReport.org