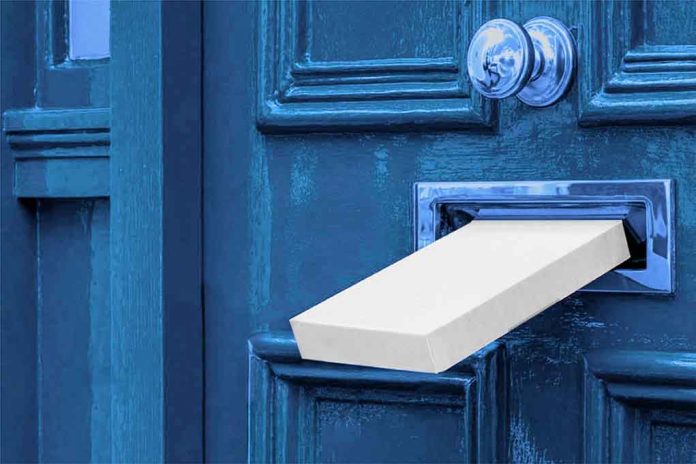 (RepublicanReport.org) – The war in Ukraine remains largely unpopular around the world, a sentiment that has seemingly found its way into Russia. A blogger and staunch supporter of Russian President Vladimir Putin recently died after a bomb exploded. The incident also left more than 30 people injured.
Moment 'female assassin delivers bomb hidden in gift' that killed pro-Putin blogger https://t.co/C9cjCeJ2Dg

— The Independent (@Independent) April 3, 2023
On April 2, 40-year-old Vladlen Tatarsky, a pro-Putin blogger, was sitting in a café in St. Petersburg when a woman gave him a small statue. Little did he know, the gift was full of explosives which detonated, killing him and injuring 32 others. The victims include 10 people who are in critical condition.
Authorities later arrested 26-year-old Daria Trepova, who can later be seen among the blast's victims before she slips away on her own. The Russian Interior Ministry says Trepova has had previous run-ins with the law, after taking part in anti-war rallies.
According to the Independent, Alisa Smotrova, who witnessed the events leading up to the explosion, said Trepova approached Tatarsky with the statue of himself and joked the guards at the door wanted her to leave it at the entrance because they were worried it could be a bomb. Another video shows the pro-Putin blogger placing the statue on a table near him just prior to the explosion.
No individual or entity has taken responsibility for the attack. However, Russia's National Anti-terrorism Committee believes Ukraine had something to do with it. The embattled country has denied being involved.
A senior official within the Ukrainian government declared the bombing was the result of internal turmoil. They added it was only a "matter of time" before "domestic terrorism" became part of the "internal political fight."
Could there be more incidents like this in the future as more and more people get fed up with the war, or was this a one-time occurrence? Time will tell.
Copyright 2023, RepublicanReport.org