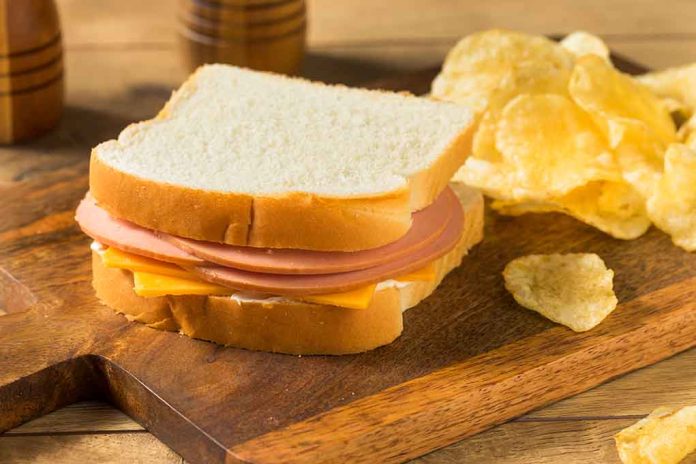 (RepublicanReport.org) – The US Department of Agriculture (USDA) has a subdivision called the Food Safety and Inspection Service (FSIS). Though it might not be the best-known federal body, it does incredibly important work behind the scenes each and every day. Without the checks it carries out on food products, many Americans could be risking exposure to countless unknown dangers from various contaminants in their diets. The FSIS recently issued a recall notice for a meat product from Canada.
On December 3, the agency announced that Erie Meat Products Ltd., a distributor based in Mississauga, Ontario, Canada, was recalling around 1,224 pounds of cooked chicken bologna products. Importers in the US had already brought the products into the country before the FSIS issued the recall. The problem is the agency did not get the opportunity to carry out import reinspection on the products, meaning they did not carry the USDA mark of inspection.
The affected products would have entered on or around November 15, 2021. They are in 24-pound cases; inside each case are a dozen 2-pound packages labeled "GOLDEN MAPLE Chicken Bologna." The "best before" dates on the affected products are April 13, April 18, and May 3.
Family Safety: Recent recalls: Golden Maple Cooked Chicken Bologna; Navistar IC CE School Buses; and Fountain of Youth Formula Collagen Supplements • You can now search over 15,200 more #recalls at https://t.co/EuRm6K6sdJ or sign-up for our #free Auto-Alert™ service. pic.twitter.com/et04y6eMXf

— Living Safely™ (@LivingSafely) December 6, 2021
The recalled products were intended for consumption in correctional facilities in various states.
Copyright 2022, RepublicanReport.org