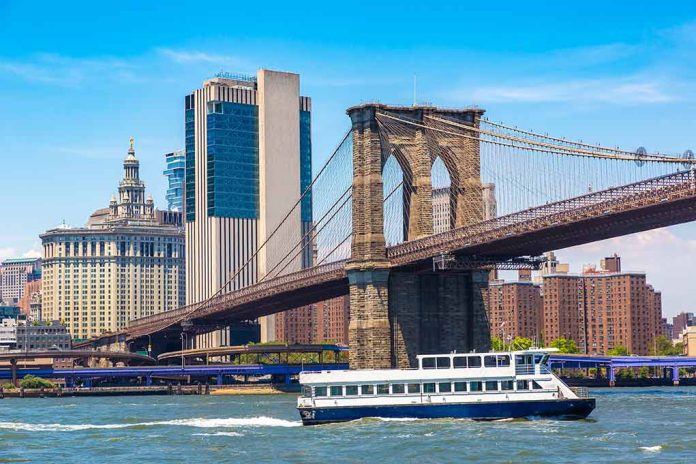 (RepublicanReport.org) – Police recovered a body from a New York City waterway, identifying the remains as those of Goldman Sach staffer John Castic. The young man had gone missing after he left a concert ahead of his friends, marking the second 27-year-old to turn up in a nearby creek after leaving the popular venue. Both deaths are currently being viewed as accidents, but one grieving father wants to rule out the possibility that the two cases are somehow linked.
Fox News reports that Castic's friends last saw him when he departed early from a Zeds Dead concert at the Brooklyn Mirage. His body was found following a two-day search, but he still had his wallet and phone on his person, leading law enforcement to believe foul play wasn't a factor. Castic had told his friends he didn't feel well before he left, according to a Daily Mail exclusive, and some of the young man's relatives voiced the possibility that he may have succumbed to his peanut allergy.
Castic's untimely death comes just a couple of months after 27-year-old Karl Clemente's body turned up nearby in the same waterway. He, too, was last seen by his friends leaving the Brooklyn Mirage. The young man had attempted to attend an Excision concert, but the venue's staff had reportedly turned him away for being too visibly intoxicated.
According to SNBC News 13, surveillance footage from the area shows Clemente going toward an area popular for rideshare pick-ups. Worth noting, although by no means proof of any connection, is that Castic had also reportedly planned to use a rideshare service to get home. Clemente's wallet was found apart from him, however, and his phone was missing. The former surfaced at a nearby timber yard, where video cameras recorded Clemente running around the night he went missing.
Officials maintain that no foul play was involved in either death, but investigations remain open in both cases.
Copyright 2023, RepublicanReport.org