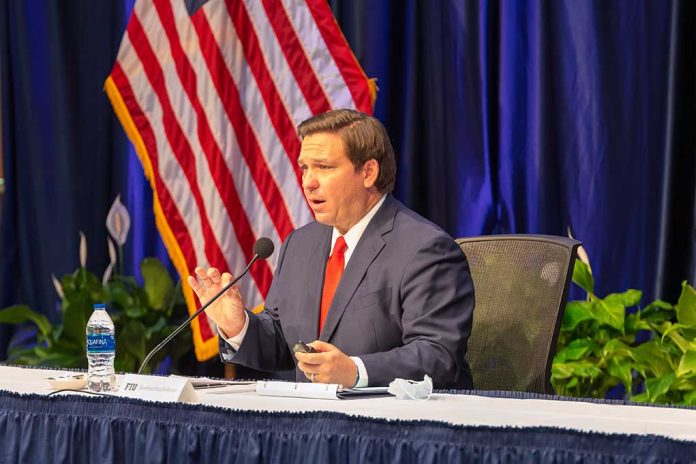 (RepublicanReport.org) – Last year, Florida Governor Ron DeSantis (R) signed the Stop Woke Act into law, effectively prohibiting schools from teaching students to discriminate based on sex, race, or skin color. The College Board recently attempted to get the governor to approve their new African-American Studies as an advanced placement class for high schoolers. DeSantis and the Florida Department of Education rejected the request, declaring the course violates the aforementioned Act, a move that even a Black Democrat agrees with.
Leon County Commissioner Bill Proctor, a Black Democrat, agreed with Florida Gov. Ron DeSantis. "I think it's trash," Proctor said about the curriculum. https://t.co/aqzwVwenKC

— Mayor of DeSantisville (@dipak_rajhansa) February 1, 2023
According to Tallahassee Reports, Bill Proctor, the Leon County Commissioner, recently sided with DeSantis over the governor's rejection of the course. The two had butted heads with each other more often than not, but he's willing to put their differences aside in this case.
Proctor had addressed the AP curriculum, which is in an introductory phase at five dozen schools across America, during the last few minutes of the county commission's meeting on January 24. He said that he believed the College Board's suggested course was garbage. Proctor noted some concern regarding the Sunshine State's leadership refusing to teach "African American history."
The county commissioner noted that he was against the course, claiming it wasn't Black history, but ideology. Proctor declared that he has constructed syllabuses on the topic and taught Black history, calling himself a part of it.
As for the Florida governor himself, he believes the AP course is part of a political agenda. DeSantis explained part of the curriculum advocates for abolishing prisons, noting that they're speculating on what black people want, and it's nothing more than a radical talking point.
The governor explained the AP course seems more like teaching ideology, adding that the creators have disguised it as teaching Black History. DeSantis said his administration wants schools teaching actual history, noting he doesn't see it as a separate subject from American history.
Copyright 2023, RepublicanReport.org