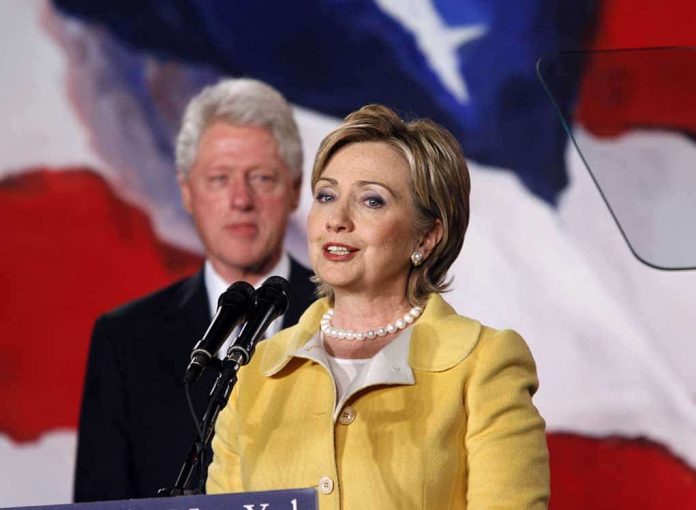 (RepublicanReport.org) – Democratic members of the Texas House made waves across the country recently when they left the state to stall progress on Republican-led voting legislation. The conservative majority in the state slammed the move, complaining it was offensive to the principles of democracy. Yet, not everyone agrees.
Texas' Democrats have found support from a somewhat unlikely source: the Clintons. Neither Bill nor Hillary is actively involved in politics at the moment, but both met with the state lawmakers via Zoom on Thursday, July 29. Stacey Abrams, the liberal voting rights advocate who previously served as Minority Leader of the Georgia House, met with the representatives on a separate call shortly beforehand.
Great! Renegade coward #texas Democrats to meet with the most CORRUPT people in America: Hillary Clinton and Stacy Abrams.
What good could come of it?

— greeneyedcat#1776 (@catseyecouture) July 29, 2021
The lawmakers reportedly sought to benefit from the "wise counsel" and political clout of the Clintons in their ongoing battle to thwart Republicans' legislative efforts in the Lone Star State.
Ironically, given the events that have since taken place, Hillary Clinton was once an advocate for stricter election rules. In 2019, she warned those running for the Democratic nomination for the 2020 presidential election that cyberattacks and a "lack of election security" had the potential to cause serious damage to their campaigns. Unsurprisingly, the former secretary of state has been much quieter on this topic over the last few months.
Copyright 2021, RepublicanReport.org