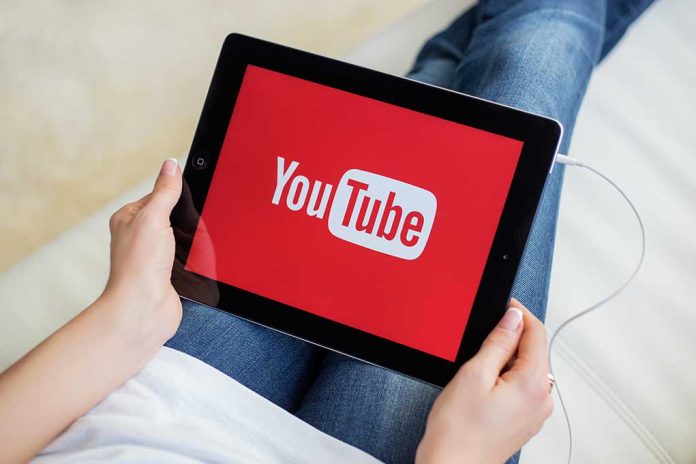 (RepublicanReport.org) – YouTube has come under fire as the UK's Information Commissioner's Office (ICO) has received an official complaint accusing the video-sharing website of gathering data on up to five million children in the UK in violation of the Children's Code. Duncan McCann, a father of three and the Head of Accountability at 5Rights Foundation, is the first to test the ICO's code by filing an official complaint against YouTube.
The campaigner claims that the platform gathers data on the location, viewing habits, and preferences of children under 13. If found guilty, YouTube could face penalties of up to 4% of the company's annual global revenue, which according to News AM, could be up to $11.2 billion.
ICO Complaint
The complaint by McCann highlights the challenges of ensuring children's data protection rights online. The 5Rights Foundation aims to ensure that children's rights are not ignored in digital design so that the same protections young people have offline also apply online. According to DailyMail.com, the founder of 5Rights, Baroness Kidron, mentioned, "Data law is not a pick and mix of what elements companies want to adhere to" She added it "requires companies to offer children the highest degree of data privacy" in an effort to minimize their "exposure to harmful experiences and exploitation online."
To address the issue, McCann suggests that YouTube should collect only the necessary data from consenting adults. However, YouTube argues that the volume of users who provide this type of consent is likely to be minimal. The company maintains that it has made changes to protect young users and families, such as introducing new data practices for children's content, launching a dedicated kids app, and providing more age-appropriate experiences.
Denying Any Wrongdoing
YouTube denies the allegations, stating that it treats all children's content as if children were viewing it, even on an adult's account. YouTube offers a separate app called YouTube Kids, which uses a combination of parental feedback and automated filters to protect children. BBC News mentioned that according to Ofcom, 89% of children in the UK between 3 and 17 used the platform in 2021. The ICO has not launched a formal investigation yet, and YouTube remains committed to continuing its engagement with the ICO on this priority work, along with other stakeholders, including children, parents, and child protection experts.
This is not the first time the social media site has faced accusations of violating children's privacy laws. In 2019, the company was fined $170 million by a US regulator, but it paid the penalty and changed its business practices. While YouTube did not admit responsibility, Stephanie Hare, author of "Technology is Not Neutral," stated that it now collects far less data on children's content and does not send personalized ads to people watching that content.
Copyright 2023, RepublicanReport.org