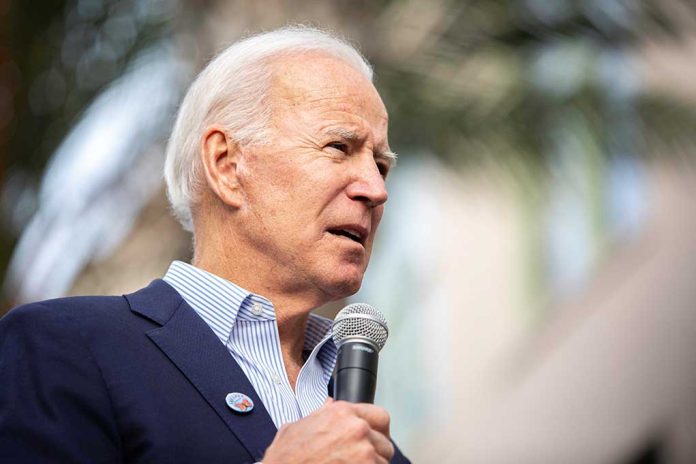 (RepublicanReport.org) – President Joe Biden is currently 80 years and is the oldest president to hold office. By the end of November 2024, the octogenarian will be 82. If he gets re-elected to the White House next year, he wouldn't leave office until 2029. His advanced age has many Americans worried as they have already seen some signs of it wearing on the president in recent years. Biden is facing criticism from voters who once supported him all across the nation, even in his hometown of Scranton, Pennsylvania.
This month, Journalist Darren Samuelsohn of The Messenger traveled to Scranton to speak with seniors who grew up with the POTUS to hear their opinion on whether or not he is too old to run for president. While many of Biden's peers did not want to go on record, Samuelsohn managed to talk to a few willing to share. Ike Mielo, 82, told the reporter that people "start to lose [their] mind after a certain age" and admitted he has even seen it in his own life. Knowing this, he believes "we need a younger guy."
Another Scranton resident who voted for Biden in 2020 said she would rather see former Vice President Mike Pence take the next presidential term, noting that she believes the current president has a "good front" but is not "going to have the brain power" for more time in the White House. Yet another citizen highlighted current Vice President Kamala Harris as the reason not to vote for Biden again. He shared that Biden could pass away at any point, and he does not want to see the current second-in-command take the helm of the nation.
Even his fan base knows…

Senior Citizens from Biden's Own Hometown Turning on Him – They Know Exactly What Happens with Age: Report https://t.co/qBK5uJGzd7

— DGresh (@skoaldiver) May 23, 2023
On the flip side, some seniors expressed their happiness over Biden's campaign, saying that he is fighting for retirees like them, unlike other presidents, because he understands the challenges that come with age. However, if Biden's hometown residents have this many reservations about the sitting president's bid for another term, imagine what the rest of the country may think. Is his advanced age going to be his downfall?
Copyright 2023, RepublicanReport.org