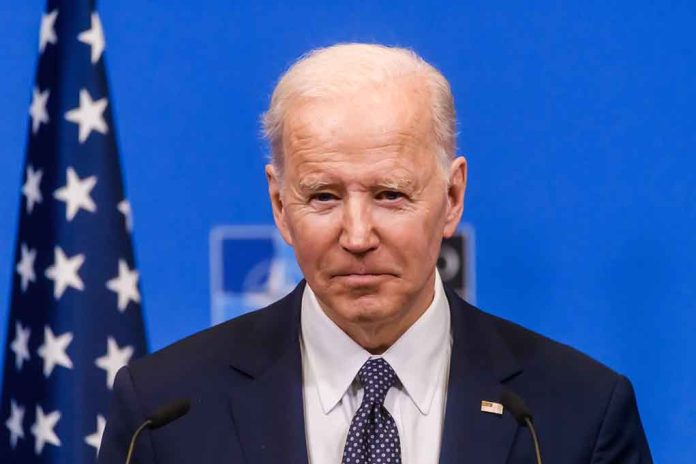 Dick Morris Says Biden Will Soon Have an "October Surprise"
(RepublicanReport.org) – The November midterm elections are inching ever closer, and political pundits are clamoring to cast their predictions about which party will come out on top. After a series of fumbles by the Biden Administration since the beginning of last year, many are predicting a big performance by the GOP. Newsmax contributor Dick Morris is among them.
On Wednesday, October 5, Newsmax published an opinion piece by Morris in which he posited that Biden was approaching a "serious humiliation." He noted the high probability that both the Senate and the House will fall into Republican control next year. Should it happen, he stated, conservative lawmakers will waste no time in investigating the president over a number of potential misuses of his power.
'COUNT ON IT': The stakes are high as midterms loom, and Team Biden knows only an 'October surprise' can possibly save them, writes Dick Morris. https://t.co/64p2zbw73t

— NEWSMAX (@NEWSMAX) October 6, 2022
Morris pointed in particular to the alleged weaponization of agencies like the DOJ and the FBI, specifically in relation to the August 8 raid on the Mar-a-Lago home of former President Donald Trump. He also claimed voters are angry about the handling of the investigation into Hunter Biden's financial affairs by federal authorities. With this in mind, he stated, the president is likely planning a bold move to shift attention from Democratic failures, following his failed attempt to do so with his recent vitriolic speech about MAGA Republicans.
Polling aggregators have noted a significant uptick in favor of the GOP in recent weeks, with Democrats having enjoyed an upward trend in previous months.
How do you think the Democrats will fare in this November's elections?
Copyright 2022, RepublicanReport.org