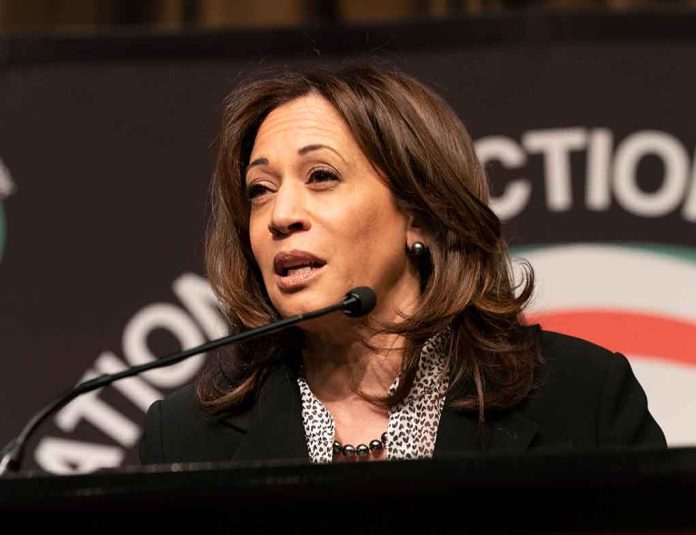 (RepublicanReport.org) – With America's sights set on the next presidential election in 2024, three Republicans have announced they will be gunning for the White House; former President Donald Trump, entrepreneur Vivek Ramaswamy, and former US Ambassador Nikki Haley. On the other side, Marianne Williamson is the only Democrat to have announced her run, but incumbent President Joe Biden is expected to seek re-election. While Biden has mentioned he intends to run again in 2024 with Kamala Harris once again by his side, he has yet to make it official. The vice president's weaknesses have prompted concern from Biden.
Vice President Kamala Harris has earned mixed reviews during her time in office. But with the 2024 election now looming and Joe Biden set to announce his bid for reelection, @Reuters Correspondent Jeff Mason says Harris isn't going anywhere https://t.co/d6Y4y2dITk pic.twitter.com/uf9xLELomB

— Reuters (@Reuters) March 24, 2023
According to Reuters, Democratic sources have claimed the president is feeling frustrated about Harris' work so far. Additionally, Biden is worried that if his predecessor is able to carry the Republican party's nomination, no Democrat, including his second in command, would be able to defeat Trump. This issue has reportedly rooted itself in Biden's mind and ultimately influenced his decision to run again despite being the first octogenarian in office and the oldest person ever elected to be President of the United States.
The source mentioned that Biden's decision was ultimately "more about him" and less about the party's potential nominees. However, the "Democratic bench" does remain a factor in Biden's decision.
Another Democrat, who has a close relationship with the White House, asserted Harris wasn't going anywhere. They added that Biden couldn't kick her to the curb, even if that's what he wanted. The Democratic source explained that while Harris polls badly, her status as the first woman who's Black and Asian-American prevents him from getting rid of her. The source noted that if Biden select another candidate to run by his side, he would lose a lot of support among America's minority population and women, both crucial demographics.
With Biden's alleged grievances against his vice president, could it be possible that he would consider not running again?
Copyright 2023, RepublicanReport.org