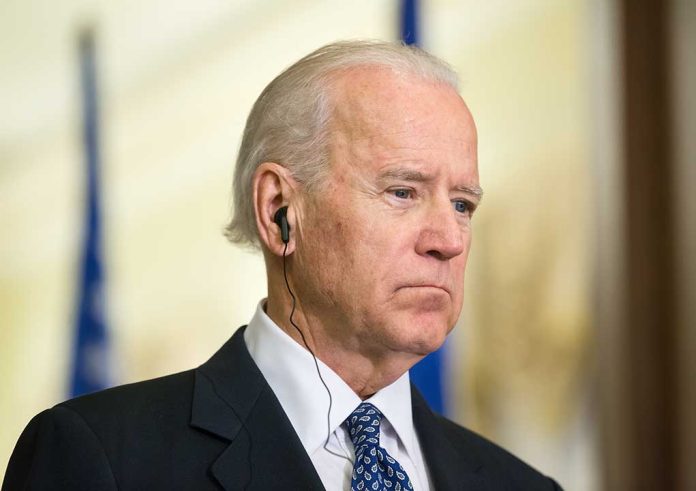 (RepublicanReport.org) – President Joe Biden's approval ratings have been underwater since the botched military withdrawal from Afghanistan last year. With less than two years to go until voters head to the polls for the next presidential election, these numbers are starting to become a real worry for the administration and the Democratic Party. A recent voter poll brought yet more bad news for the president in this regard.
The study, which came from USA Today and Suffolk University, puts Biden's favorability rating at 46%. It also shows the number of Democratic voters who want to see him seek a second White House term is sliding; it's currently at 40%, after having been 45% at the time of the previous poll. Overall, only 23% of voters think he should run again.
"But support among Democrats for Biden to seek a second term has declined to 40% from 45%. Among all voters, just 23% want him to run again. While Biden now leads Trump, he trails DeSantis in a head-to-head race, with DeSantis at 47%, Biden at 43%." https://t.co/11VMMxnotl

— Bill Kristol (@BillKristol) December 13, 2022
There was also bad news for former President Donald Trump. Republican support for his 2024 campaign has slipped, with only 31% of GOP voters saying they want him in the race. Sixty-one percent said they'd like to see another candidate with similar policies run in his place.
What do you think is the biggest factor driving Joe Biden's persistent unpopularity? Is it his advanced years, his failed policies costing taxpayers billions, or would the American people simply prefer someone different to be in charge?
Copyright 2022, RepublicanReport.org