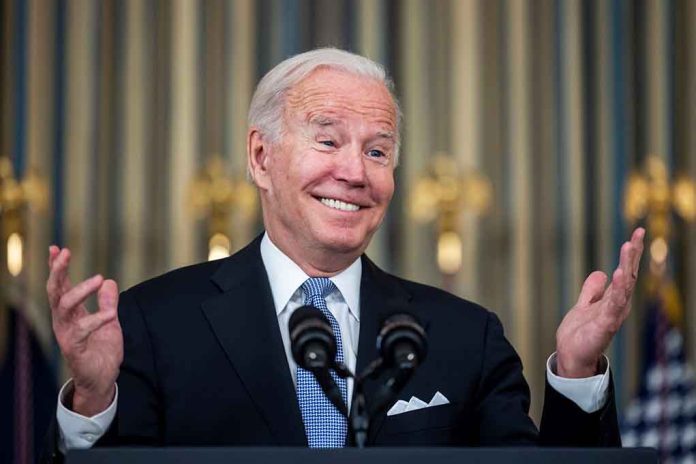 Biden Amends Pandemic Comments After Criticism
(RepublicanReport.org) – In an appearance on CBS' "60 Minutes" show on Sunday, September 18, President Joe Biden remarked that the COVID-19 pandemic was "over" in the United States. While he acknowledged that COVID is still a problem, his comment suggesting the US was past the pandemic caused considerable controversy given the remaining prevalence of the virus in the US and the government's retention of emergency powers in relation to it. Now, the Biden is revising his comments on the issue.
During a fundraiser for the Democratic National Committee (DNC) in New York City on Tuesday, September 20, Biden clarified his position on the issue of the pandemic, saying it's not currently as bad as it was months ago. He accepted he had been criticized over his previous comments.
Notably, a group of long COVID sufferers staged a demonstration near the White House on Monday, The Hill reported. One demonstrator said those present at the protest wanted Biden to know "the pandemic is not over," and that millions of people are still suffering from it.
Biden clarifies COVID comments: Pandemic "basically is not where it was" https://t.co/WwDk8OlEjI pic.twitter.com/FOL94bOIUh

— The Hill (@thehill) September 21, 2022
The Biden administration's Chief Medical Advisor, Dr. Anthony Fauci, also commented on the controversy around the president's claim that the pandemic is finished. During a public appearance at Washington's Atlantic Festival, the 80-year-old stated there were still issues to deal with in relation to the virus. However, he said he believes Biden was actually saying the US is in a "much better place" than it was previously, and that the issue is really about "semantics.
Do you think the COVID-19 pandemic is no longer a concern, or should President Biden have been more careful about his wording?
Copyright 2022, RepublicanReport.org