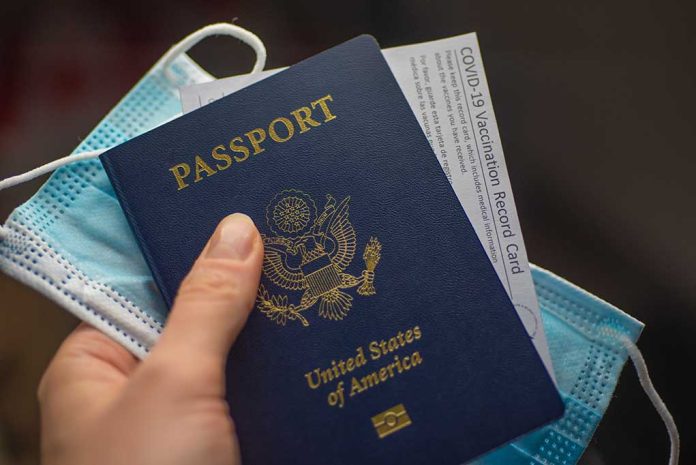 (RepublicanReport.org) – President Joe Biden's approach to vaccines, and vaccine mandates, has garnered a lot of criticism in some circles. The president has announced that the Occupational Safety and Health (OSHA) will be imposing a mandate on all businesses with 100 employees or more. If there are no successful legal challenges against the rule, it could go into force before the end of this year. Now, the president is also revealing new vaccination rules for travelers to the United States.
President Joe Biden signed an order imposing new vaccine requirements for most foreign national air travelers and lifting severe travel restrictions on China, India and much of Europe effective Nov. 8, the White House said https://t.co/jtVUhuCYJP

— Reuters (@Reuters) October 26, 2021
Effective November 8, the CDC will introduce three new requirements for those entering the US. Firstly, visitors who don't hold citizenship will have to be fully vaccinated against COVID-19 to enter the country and be able to prove their vaccination status. Next, these fully vaccinated travelers will have to produce a negative COVID-19 test administered within three days of their departing flight. Finally, visitors will have to give their contact information to the airlines before boarding US-bound flights.
There will be certain medical exemptions from these rules, as well as exceptions for minors and those coming from a country in which low vaccine availability has kept inoculation rates below 10%.
Do you think these are fair rules or just excessive interference from the federal government?
Copyright 2021, RepublicanReport.org