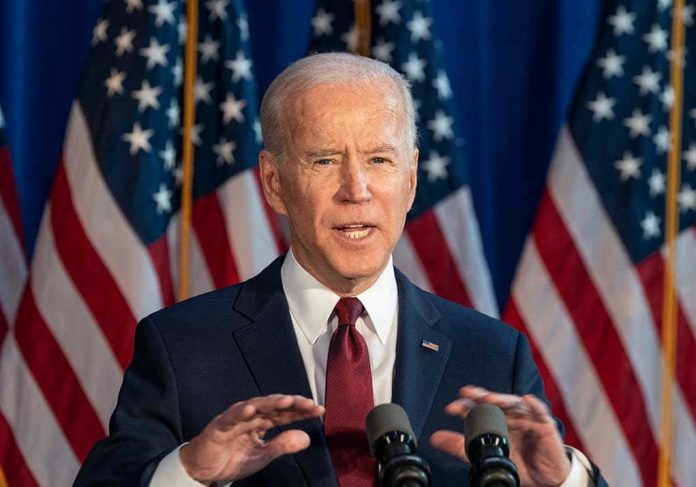 (RepublicanReport.org) – "Build Back Better" has become one of the most divisive slogans in recent memory in Washington, DC. President Joe Biden has attempted to justify his broad-ranging social spending ambitions with the three-word phrase, but fiscal conservatives aren't having it. Having initially wanted a far larger bill, the president has now given his blessing to a proposition that would spend $1.75 trillion.
What's in the Newest Build Back Better Plan?
On Thursday, October 28, Biden released the newest Build Back Better bill. The measure, running to over 1,600 pages, contains provisions relevant to the environment, childcare, housing, and healthcare, to name just a few key policy areas.
It wasn't long before controversy erupted. Senator Kirsten Gillibrand (D-NY) slammed the decision to cut paid family leave from the bill, while others lamented the loss of free community college and lowered drug prices.
This $1.75-trillion proposal comes primarily to appease Sens. Joe Manchin (D-WV) and Kyrsten Sinema (D-AZ). Both moderates were staunch in their refusal to support a bill costing around $3.5 trillion, which had been the ballpark figure under consideration until recently.
This bill may please lawmakers chiefly concerned about the price of the package. However, the cutbacks that were necessary to forge a cheaper proposal have not been welcomed by everyone. Rep. Mikie Sherrill (D-NJ) was critical of the idea that state and local tax deductions might end up on the cutting-room floor. These deductions are popular among voters in high-tax states like New Jersey.
Progressives in the House appear to be the most disgruntled about the new bill. Many of them see the smaller price tag as an unacceptable compromise that will draw too much funding away from key projects. Rep. Pramila Jayapal (D-WA) was one lawmaker to express this view.
What's Happening With Infrastructure?
Along with this social spending legislation comes a $1.2-trillion infrastructure bill that would address shortcomings in roads, bridges, water systems, and internet capabilities across the country. The Senate passed that bill with some Republican support earlier this year, but Progressives in the House have slammed the brakes on it over disputes about the content of the larger bill.
This new bill represents a massive reduction in the amount President Biden wants to spend on social projects. In return for this concession, he expects all Democrats to get on board so that the party can pass the bill through budget reconciliation. However, it's clear there's a long way to go before Americans will see any agreement on this matter.
Copyright 2021, RepublicanReport.org