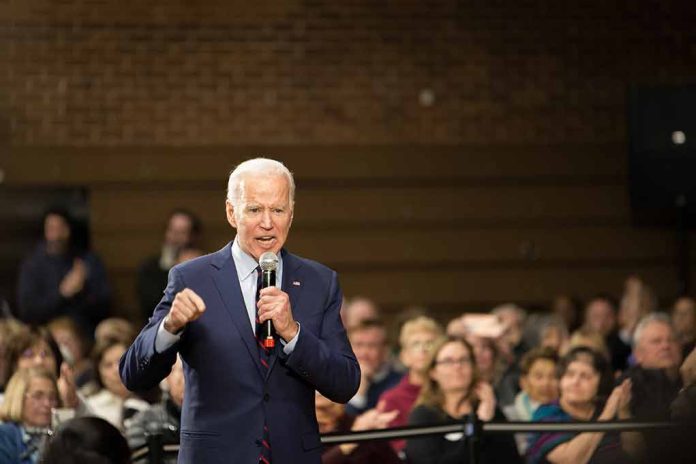 (RepublicanReport.org) – President Joe Biden made a recent appearance in Wisconsin, where he apparently tried to boast about the country's recent inflation records during a speech. The president claimed the economic slump was on the mend, adding that the US had the world's strongest economy. Meanwhile, Americans are paying more than ever for goods and services, and the middle class is slipping into a chasm of debt.
Biden's comments sent off a firestorm of angry responses on X, formerly known as Twitter. Users were quick to point out their own current expenses as evidence against the president's claims, calling him on his lies. One poster offered a recent CBS News link documenting the price increases still plaguing hard-working Americans, including a nearly 25% hike in bread and cereal prices since 2021.
House Speaker Kevin McCarthy (R-CA) chimed in as well. He offered figures from Moody's Analytics, which indicate the average US resident is paying $709 more each month for goods and services than they did two years prior. The House speaker also shared a press release, blaming "Bidenomics" for the gouging, including a 92% increase in average mortgage prices from 2022 and recent nationwide spikes in gas prices. He called the administration's economic policy "a total failure" that caters to left-wing special interests.
Biden has been riding on the passage of HR 5376, or the Inflation Reduction Act of 2022, while he promotes "Bidenomics" as a selling point for his platform. But even the president is quick to admit HR 5376 did little to combat skyrocketing prices. ABC News reports that the commander-in-chief expressed regret over the legislation's name, noting that its changes were more about expanding economic growth than reducing average Americans' costs.
Lawmakers like McCarthy predict prices will only continue to rise. However, economists like Mark Zandi of Moody's Analytics insist that the changes HR 5376 is setting in motion will benefit the American people in the long run.
Copyright 2023, RepublicanReport.org