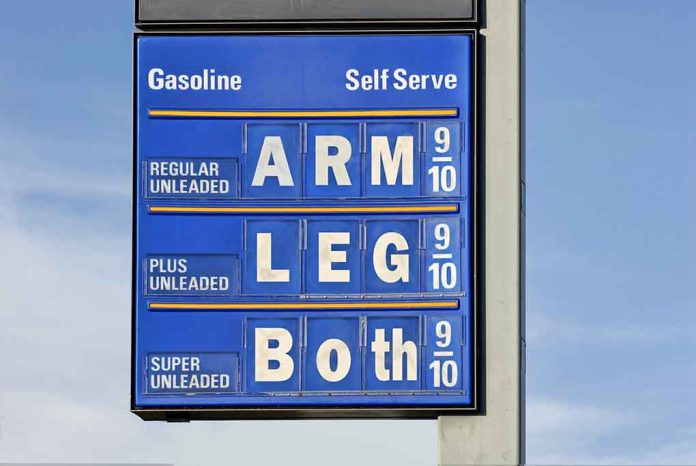 Biden May Cave to Socialist Venezuela
(RepublicanReport.org) – Since Russia's invasion of Ukraine earlier this year, global energy markets have been in turmoil, resulting in massive cost increases for consumers in terms of gas prices and home heating. President Joe Biden has tried and failed to convince Russia and OPEC to increase their output levels to address the problems. Now, his administration has adopted a different approach.
According to a report from the Wall Street Journal (WSJ), Biden has agreed to a scheme to roll back economic sanctions on Venezuela's communist government so oil giant Chevron can resume pumping operations there.
Monster @WSJ scoop… The Biden admin. is preparing to ease sanctions on Venezuela to allow @Chevron to resume pumping oil there, paving the way for a potential reopening the country's access to US/EU oil markets https://t.co/x1DsFZlxDB

— Andrew Scurria (@AndrewScurria) October 5, 2022
As part of the deal, the US is pushing for the establishment of a system for open, democratic elections in the troubled nation in 2024. Additionally, Venezuelan officials would regain access to state funds held in frozen US accounts, which could be used to help fix the nation's underfunded infrastructure.
The Biden administration also recently freed two convicted drug traffickers from Venezuela in exchange for the release of Americans being held hostage in the South American country. The pair are nephews of Venezuelan President Nicolás Maduro. Senator Marco Rubio (R-FL) was critical of this move, as he believes it will provide an incentive for other countries to detain Americans to gain leverage over the US government.
Do you think this is the right move by the Biden Administration?
Copyright 2022, RepublicanReport.org