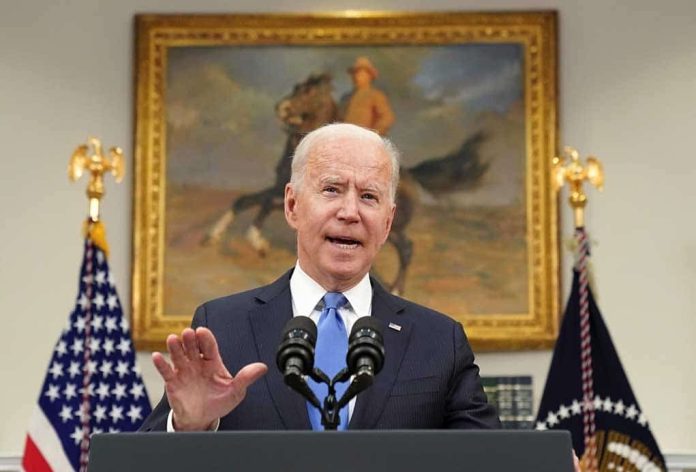 (RepublicanReport.org) – Sexual misconduct in the military has been a pressing issue for some time now. According to findings from the RAND Corporation, 1 in 16 females and 1 in 143 males in the Department of Defense experience sexual assault. There have recently been legislative efforts to address this problem, and now President Joe Biden has stepped in with an executive order as well.
On Wednesday, January 26, the president signed an executive order making it a crime to perpetrate sexual harassment in the military under the Uniform Code of Military Justice. While we know broadly what this executive order will do in terms of enforcement, the Biden administration has not gone into detail on exactly how the new rules will work.
This afternoon, I'm signing an Executive Order to make sexual harassment an offense in the Uniform Code of Military Justice, and to strengthen the military's response to domestic violence and the wrongful broadcast or distribution of intimate visual images.

— President Biden (@POTUS) January 26, 2022
This executive order follows a law Congress passed last month that also made this kind of sexual misconduct within military ranks a criminal offense. However, it's reportedly unclear at this point how the executive order is different from the legislation in terms of practical legal effects.
This focus on sexual harassment in the military is a new and developing area of the law. Still, it's encouraging to see government leaders at every level being proactive in attempting to overcome the problem of sexual harassment in the military.
Copyright 2022, RepublicanReport.org