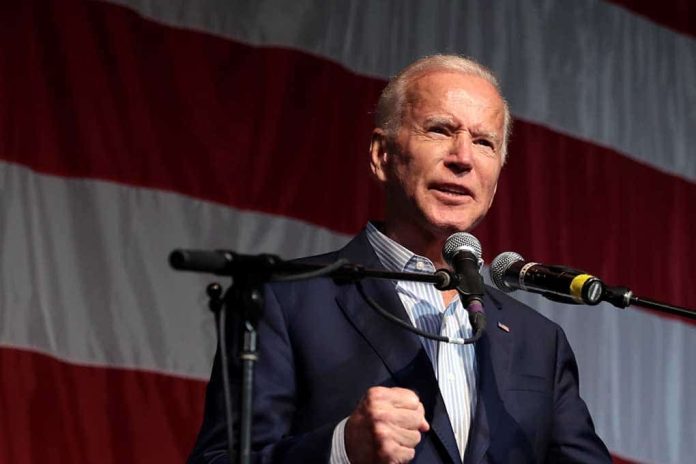 (RepublicanReport.org) – President Joe Biden continues to struggle when it comes to opinion polls. The same voter surveys that once showed him enjoying a commanding lead over then-President Donald Trump are now revealing Biden as a deeply unpopular leader. A new study has reached the same conclusion yet again.
On Tuesday, November 16, a newly-published Hill-HarrisX poll revealed that 61% of the registered voters polled would like Biden to step down without running for a second term. Only 24% think he should run again, while the remaining 15% are unsure.
A more significant proportion of Democrat voters (45%) wanted Biden to run again, but a further 37% said they would prefer to see someone else have a go at it. Unsurprisingly, 87% of Republicans want to see him step aside, while most independent voters (59%) also want to see Biden gone after one term.
Nearly two-thirds of Americans don't want President Biden to run for a second term in 2024, according to a new USA TODAY/Suffolk University Poll. https://t.co/3q8u091Nhb

— National Review (@NRO) November 9, 2021
The poll also offered reflections on Biden's job since entering the White House, with 46% of registered voters saying they expected him to do more when he took office. On the other hand, 23% think he's exceeded expectations, while 31% feel he's just met them.
Given numbers like these, it seems that the president won't be currying favor with his constituents anytime soon.
Copyright 2021, RepublicanReport.org