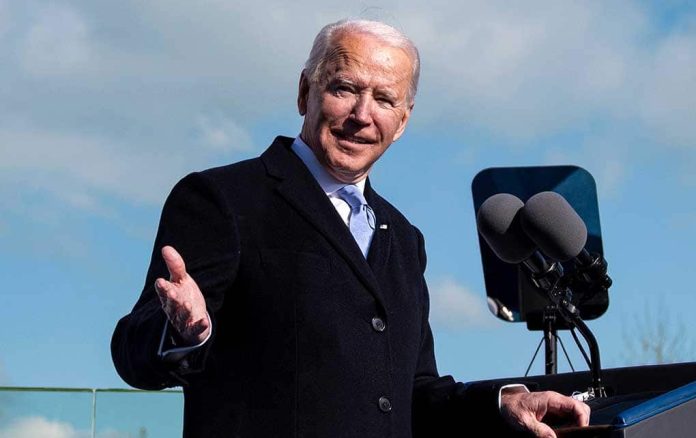 (RepublicanReport.org) – The border crisis has been one of the defining challenges of President Joe Biden's tenure in the White House. Instead of tackling border issues head-on, however, the president has seemingly avoided them and attempted to downplay their significance at every opportunity. Last week, he made a statement about his failure to visit the border, leaving many analysts scratching their heads.
Biden appeared on CNN Town Hall on Thursday, October 21. He addressed the question of why he had failed to visit the border over the past nine months by conceding that he probably "should go," but added that he hasn't had a "whole hell of a lot of time" to do so. As critics have been quick to point out, the president has been able to find time to spend no fewer than 70 days in his home state of Delaware since January 20.
Biden also claimed he's been to the border before. However, Fox News has reportedly investigated this claim and can find no evidence that Joe Biden has ever been to the border in an official capacity.
Biden on the border: "I've been there before and I haven't — I mean, I know it well. I guess I should go down. But the whole point of it is I haven't had a whole hell of a lot of time to get down."On top of an incredibly light schedule, Biden has gone to Delaware 25X as POTUS. https://t.co/PKfkIxClry

— Joe Concha (@JoeConchaTV) October 22, 2021
Many critics have blamed Biden's policies for causing the border crisis. Might the president simply be trying to sweep the whole thing under the rug?
Copyright 2021, RepublicanReport.org