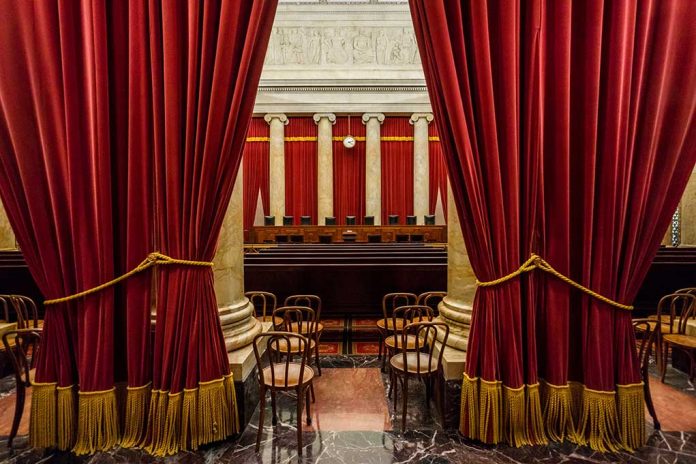 (RepublicanReport.org) – When presidents appoint judges to the Supreme Court, they stay there for life. There are six judges on the SCOTUS bench who were appointed by Republican presidents, three of these having joined during Donald Trump's tenure. This situation has left Democrats aghast; a number of party members appear determined to change the rules to give Liberals a stronger foothold in the judiciary in the future. There have been talks, for example, of increasing the number of judges on the bench (court-packing).
Another option some people have explored is the introduction of term limits for Supreme Court judges. As it turns out, some of the Justices happen to be Biden administration officials. On Wednesday, June 30, the president's Supreme Court commission met publicly for the second time to discuss possible reforms to the institution.
The committee members discussed both court-packing and term limits during the meeting. Several contributors pushed for term limits in particular, with Professor Ilan Wurman of the University of Arizona suggesting a limit of 18 years.
The escalating turmoil of Supreme Court confirmations presents a dilemma for Justice Stephen Breyer, who appears healthy and enjoys his job but is also wise to the ways of Washington.https://t.co/qbR5wphljS

— Kaitlan Collins (@kaitlancollins) June 29, 2021
Conservatives are naturally skeptical when they hear talk like this. However, the good news is that both court-packing and the introduction of term limits would require a Constitutional amendment, which Republicans in Congress would be unlikely to support.
Copyright 2021, RepublicanReport.org