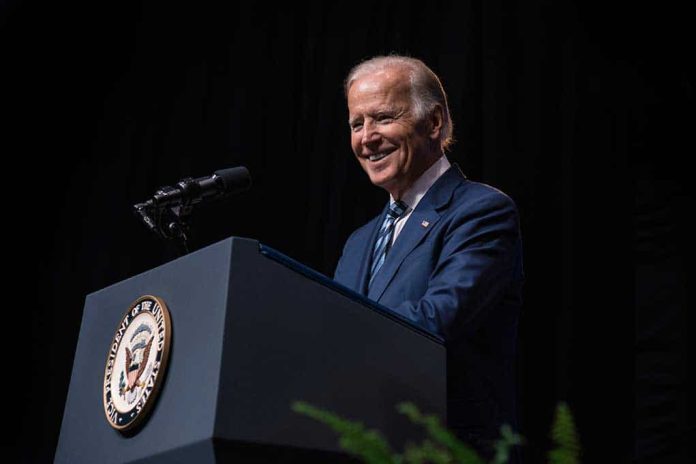 (RepublicanReport.org) – During President Joe Biden's 2020 election campaign, a worry his critics frequently expressed was that he had excessively close ties with China. One factor that repeatedly came up for discussion was his son Hunter's Chinese business interests, which subsequently came under scrutiny during a Justice Department probe of his financial affairs.
Now, a May report from the National Legal and Policy Center (NLPC) has led to fresh speculation about President Biden's links to the Chinese Communist Party (CCP). On Monday, July 5, OAN reported that the CCP could have "indirectly contributed" to Biden's campaign by donating to the Biden Center at the University of Pennsylvania.
According to the NLPC's data, the center received $8 million in donations from China in the year following its opening in 2017. When Biden announced his intention to run for president in 2018, the donations from China climbed almost 400% for the next 12-month period.
https://twitter.com/RED_IN_PA_2/status/1412411793083973632
It's not yet clear whether Joe Biden himself was involved or knew about the donations in this. However, Chinese donations to American institutions of higher learning are causing a stir in Washington, DC at the moment. Last month, US Senators introduced a bill that would require major gifts or business contracts granted to American universities by Chinese entities to undergo national security checks.
This is likely something Americans will hear more about in the future.
Copyright 2021, RepublicanReport.org