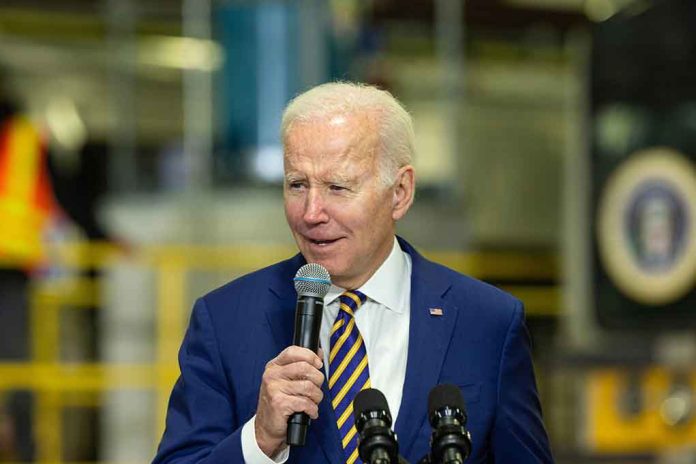 (RepublicanReport.org) – In July 2021, President Joe Biden created the White House Competition Council, whose members would include officials covering many industry sectors. Part of the council's responsibilities included addressing costs levied on consumers for early termination of contracts, air travel, and other hidden costs that nickel and dime Americans across the board.
On February 1, Biden revealed the Competition Council met in September 2022 to discuss how to "deal with and eliminate unfair hidden fees" that have become a regular occurrence in consumers' lives. The commander-in-chief asked Congress to pass the Junk Fee Protection Act, which would eliminate four hidden costs for Americans in these areas: airlines, hotels, utilities, and entertainment.
President Joe Biden took swipes at airlines and hotels as he called on Congress to limit certain extra charges they impose on consumers. https://t.co/XK3ExWbhVD

— NEWSMAX (@NEWSMAX) February 2, 2023
The act would stop airlines from charging fees for parents to sit with their children on flights, require hotels to reveal all costs before booking, eliminate early termination penalties for internet, cable, and cell phone plans to allow for better competition in the market, and lower service fees when buying tickets to concerts or sporting events. Biden said all of these figures add up, and they're unfair. The US leader said he wants to give hard-working citizens "more breathing room" in their budgets.
At the president's urging, the Competition Council directly addressed other penalties. The Consumer Financial Protection Bureau (CFPB) proposed a measure that would cut credit card late charges to $8 and end automatic annual inflation adjustments. Biden also said the council urged airlines to do away with rebooking fees and convinced banks to eliminate overdraft and bounced check charges.
Biden announced he plans to continue working with officials to "crack down on junk fees," vowing to meet with those at the state and local levels to hone in on how they can help do the same in their areas.
Should the president be able to address junk fee issues, or do you believe the free market should have the freedom to set its own costs?
Copyright 2023, RepublicanReport.org