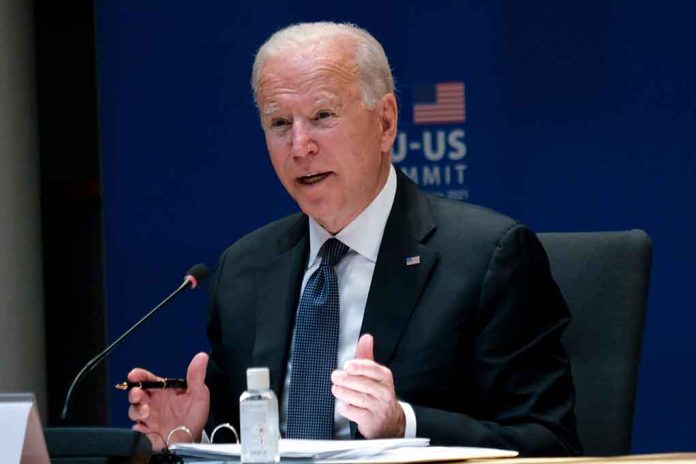 (RepublicanReport.org) – After weeks of negotiating, President Joe Biden and House Speaker Kevin McCarthy (R-CA) finally agreed on the federal budget. Within the deal, the pair included various stipulations, such as work requirements for government assistance, and it pushes the next debt ceiling decisions off until 2025. In addition, Americans with student loans will have to resume their payments soon, too. While this agreement heads to Congress for approval, some are now wondering if it actually limits federal spending at all. The White House's Deputy Director of the National Economic Council, Bharat Ramamurti, recently said that even this budget could easily be "overridden" if necessary.
During an interview with CNN's Kate Bolduan on Tuesday, May 30, Ramamurti told listeners that the newly-reached deal is both "good" and "fair." However, he then noted that it "can always be overridden in the future." He shared recent examples, including relief provided to natural disaster victims and military and humanitarian assistance sent to Ukraine in its war against Russia.
In a similar statement, Biden noted, "if there's any existential need for additional funding, I have no doubt we'd be able to get it," according to the Daily Caller. These comments led Bolduan to question whether spending caps established by Congress actually work at limiting federal spending at all.
While Biden and McCarthy have reached a deal, it still has to win a simple majority in the House. So far, GOP House lawmakers like Andy Biggs (R-AZ), Dan Bishop (R-NC), and Lauren Boebert (R-CO) have spoken out against the bill, and they are joined by more than a dozen others. As these Representatives fight to limit federal debt more than the current agreement, are they fighting in vain if it can be overridden anyways, or is their protest helping the efforts to minimize uncontrolled government spending?
Copyright 2023, RepublicanReport.org