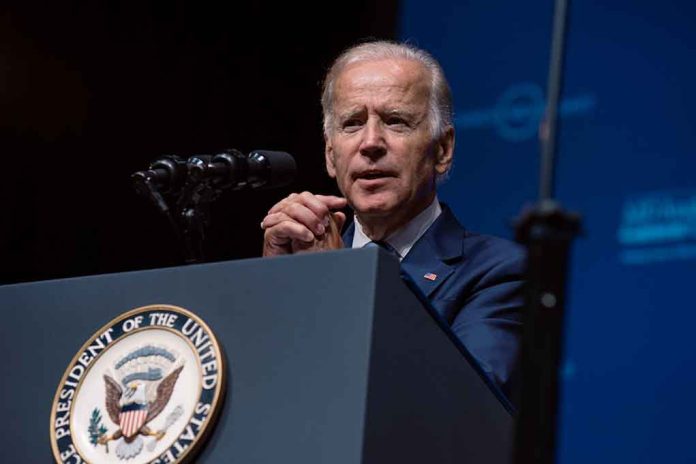 Biden Makes HISTORIC Move – Trouble With Putin Ahead?
(RepublicanReport.org) – Since the beginning of Russian President Vladimir Putin's invasion of its neighboring country, a lot of attention has been focused on NATO. The Kremlin has remained steadfastly opposed to Ukraine, or any other nation in the region, joining the military alliance. In spite of Russian opposition, however, the Nordic countries of Sweden and Finland are determined to become NATO members, and the United States is now officially in their corner.
On Tuesday, August 9, President Joe Biden signed official documents expressing US support for the addition of the two new nations to the bloc. Biden's decision follows a near-unanimous vote in support of the measure by the US Senate last week. In remarks about the development, the president said the new accessions to the alliance ran directly against Putin's wishes.
Biden expressed strong support for NATO as an institution, calling it the "most powerful defensive alliance in the history of the world." He also congratulated Finland and Sweden for the advancement in their application processes, and appealed to the remaining NATO members to follow the US in ratifying the Nordic nations' bids to join.
President Biden today signed NATO accession protocols for Finland and Sweden, moving the defense alliance closer to adding two wealthy, militarily advanced members amid Russia's ongoing assault on Ukraine. https://t.co/Cb9XecKHve pic.twitter.com/PW4Awghn1n

— POLITICO (@politico) August 9, 2022
Twenty-three out of 30 members of NATO have now committed to supporting Sweden and Finland's membership. If they officially join the organization, might the development have dangerous implications given existing tensions with Russia and the Kremlin's firm opposition to the eastward expansion of NATO? How do you think Moscow will respond?
Copyright 2022, RepublicanReport.org