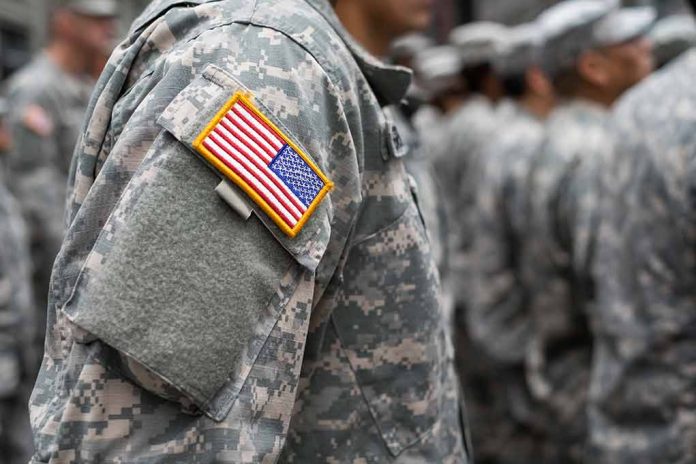 (RepublicanReport.org) – For decades, the US military has successfully filled its ranks with volunteers, typically young Americans excited to serve their nation and learn leadership and job skills, all while getting a free education and reliable paycheck. However, the draw of the Army, Navy, Marine Corps, and Air Force seems to be waning as they struggle to reach their recruitment goals.
Army Secretary Christine Wormuth recently told Congress that the US Army will not hit its recruiting goal of 65,000 this year after it came around 15,000 persons short of its goal last year. This failure to hit recruitment goals has been a growing issue across all military branches in recent years. Experts cite the higher rates of obesity, low test scores, and a simple lack of understanding of the military as major barriers to recruitment. To combat part of this, both the Army and Navy have started a pre-basic training course to help recruits who came up short of fitness or academic goals prepare.
Dr. Ken Hartman, the founder and president of Our Country Salutes, recently wrote an opinion piece for Fox News Digital highlighting the need to boost recruiting before it gets too much worse. He emphasized a growing lack of understanding of what military service means among young people and those that advise them. Hartman noted military service is "one of the most reliable means for young Americans to transcend their circumstances and achieve upward mobility." He believes high school guidance counselors should be more educated on the advantages of military service right after graduation rather than attending college first.
Hartman concluded with how necessary it is to ensure that Americans celebrate and thank those who serve every day, including those who are just signing up for the task.
If recruitment numbers remain low, our nation's security is at risk. What other ways could the Biden Administration and future presidents get more people to join the military?
Copyright 2023, RepublicanReport.org