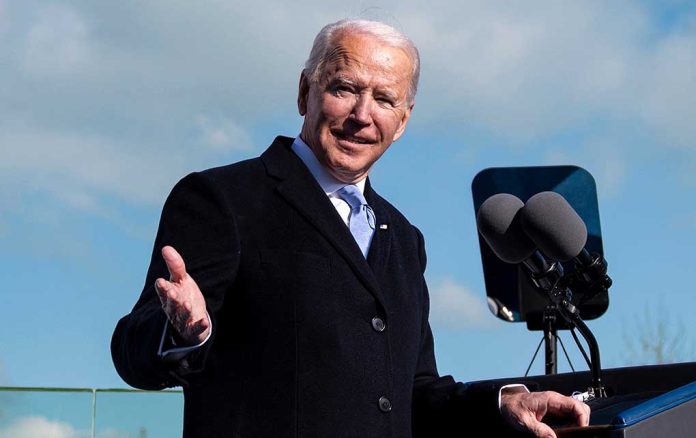 (RepublicanReport.org) – After taking office in 2017, then-President Donald Trump ordered the construction of a border wall separating Mexico and the United States to begin, fulfilling one of his chief campaign promises. However, Democrats continued to pour scorn on the idea, and the Biden Administration ordered a pause on the construction of the wall when it came to power in 2021. However, it appears President Joe Biden isn't entirely opposed to using walls to keep out uninvited guests.
On Monday, January 9, the Daily Mail exclusively published photos showing that construction of a perimeter wall is underway at the Biden family's vacation home in Rehoboth Beach, Delaware. The barrier, comprising gray pillars and white fencing, will reportedly be funded entirely by the American taxpayer, with the bill expected to come in somewhere around $500,000.
Republicans were quick to point out the apparent hypocrisy of the move, given the fact Biden discontinued work on Trump's border wall. Rep. Jim Jordan (R-OH) was among those to express his frustration about the situation via Twitter.
So walls work at Joe Biden's beach house, but not the southern border?

— Rep. Jim Jordan (@Jim_Jordan) August 19, 2022
Making matters worse for the president is the fact his recent trip to the border, which was the first of his presidential tenure, has been met with scorn by many analysts. Critics believe Biden intentionally skipped visits to the areas of the border worst affected by his policies. Some also suggested the trip was an attempt to downplay the seriousness of the crisis.
During Biden's visit to the border region, he held a summit with Mexican President Andrés Manuel López Obrador and Canadian Prime Minister Justin Trudeau. During the meeting, López Obrador heaped praise on Biden for halting the border wall project, highlighting the current president was the first in a long time not to erect any border barriers. The Mexican leader also acknowledged American Conservatives likely did not approve of Biden's border policies.
Copyright 2023, RepublicanReport.org